55 Hampshire Schools lend their voices for 'The Giant Sing'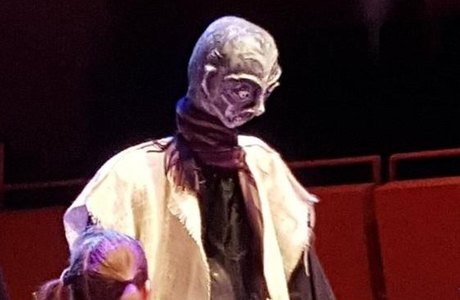 Over 3,500 children, from 55 Hampshire schools, recently lent their voices to turn up the volume for 'The Giant Sing'.
Organised by Hampshire County Council's Music Service 'The Giant Sing' comprised four repeat performances, over two days, of the musical adaption of Oscar Wilde's short story 'The Selfish Giant', composed by Jan Stroud
Councillor Peter Edgar, Hampshire County Council's Executive Member for Education, said: "We are very proud of our music service and 'The Giant Sing' is another great example of the opportunities that the service opens up to children and young people of all ages to get involved in music.  The young people that took part are following in the footsteps of those that have previously performed the musical to high acclaim, from thousands of children all over the world, in large theatres to small village halls..  Music plays an important role in a well-rounded education and it is a wonderful way to bring people together."
Choirs of children, aged 7 – 14 years – from schools in Basingstoke, East Hampshire, Eastleigh, Fareham, Gosport, Havant, Hart, New Forest, Rushmoor, Test Valley and Winchester – sang the songs they had been rehearsing since the autumn term, backed by a live band. The magical story was further brought to life with a drama and dance performance by students from Kings' School in Winchester, and narration by BBC Radio Solent presenter, Nick Girdler.
Hampshire's 'Giant Sing' was held at The Anvil in Basingstoke and is one of many staged across the world to celebrate the 30 th anniversary of the musical.
The Big Sing tells the story of a Giant who returns from a long holiday with his friend, the Cornish ogre, and was furious to find children playing in his garden. He selfishly decides to build a high wall to keep them out. Spring never returns and it is always winter in the garden, until one day when the children find a hole in the wall and as they play again the trees begin to blossom.  Only one tree remains in its winter form and the giant sees a tiny boy who isn't tall enough to reach the branches. The giant lifts him up into the tree and spring comes again.
More Member Success
Explore the fantastic work of our members