Courses and Workshops
Courses and workshops available throughout the year to support teachers and students of music and music education
Beat Goes On are offering a wide variety of CPD events and workshops for pupils and staff across the UK throughout 2018.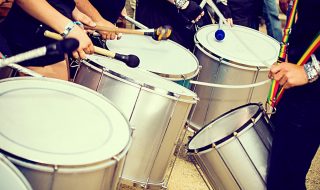 Out of the Ark Music provide award-winning singing resources to over 18,000 primary school and early years settings across the U.K.  We now offer outstanding CPD training aimed at every teacher in every school. There are currently 4 workshops to choose from.  These can be delivered directly to schools or via Music Hubs' conferences or events.
The PGCert in Performance Teaching will prepare you for employment as a professional artist-teacher in a range of contexts. These include higher education institutions, specialist performing arts schools and junior conservatoires, state and independent schools, community and lifelong learning environments, and inclusive learning programmes such as Sistema-inspired initiatives.