Musical Bridges – Transition Programme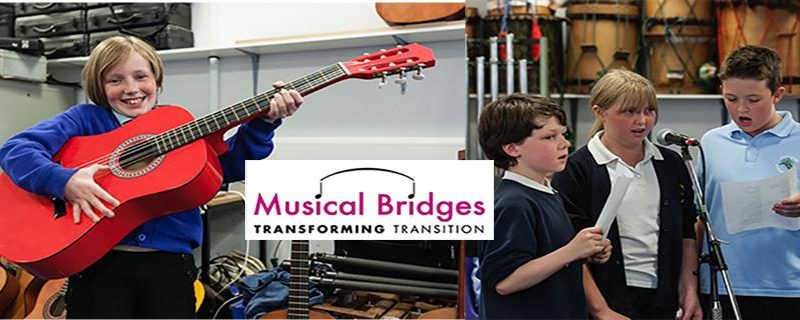 The Musical Bridges Programme, originally funded by Paul Hamlyn Foundation, continues to provide resources, ideas, case studies as well as a comprehensive programme of transition activity to support pupils' continuing musical journey from primary to secondary school.
The programme includes four individual modules, largely developed from working in close collaboration with teachers in their classrooms, which provide advice and suggestions for developing a shared approach to musical learning, setting up transition teams including senior leaders and ideas for ensuring sustainable music transition.
The Musical Bridges legacy website includes a number of illuminating case studies which highlight work that is currently going on in schools and music education hubs, examples of research undertaken on behalf of the programme and a number of standalone, resources, all of which are free and downloadable.
The Five Tracks – commissioned pieces include downloadable MP3 audio tracks, sheet music and practical musical activities, which can also be used as stand-alone lesson resources for Year 5 & 6 or Year 7 & 8
Online Assessment Tool and the Self-Evaluation Frameworks – interactive tools designed to enable current school practice to be mapped and support creation of an Action Plan for improvement.
About the Provider
The UK Association for Music Education