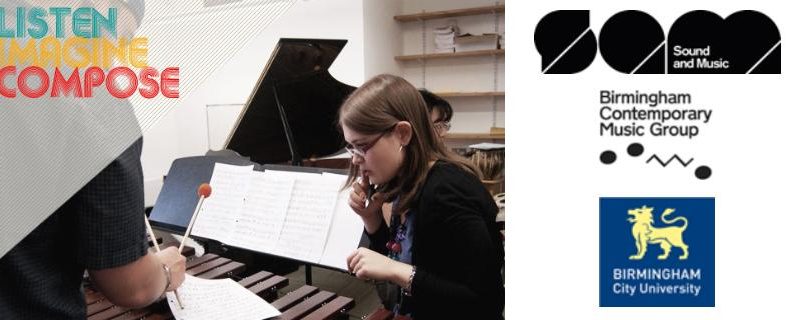 Listen Imagine Compose is a partnership project between Sound and Music (link is external), Birmingham Contemporary Music Group (link is external) and Birmingham City University (link is external). It investigates how composing is taught and learned in secondary schools and draws on the expertise of teachers and their pupils, composers, music education academics and arts organisations.
Since 2010, it has been undertaking action research, holding symposia and running CPD. The project continues to develop.
Available resources include:
Schemes of work and lesson plans: Each of the 6 Listen Imagine Compose action research projects were written up in the form of a Scheme of Work and a set of lesson plans so that teachers can replicate the projects with their own pupils. Each SoW and series of lesson plans addresses one of the Key Questions but all projects are a useful source of ideas for composing, including starting points, compositional activity and assessment.
Information on Action Research and how it can be used as a tool for professional development by teachers.
Information on creativity and creative learning.
The Listen Imagine Compose reports.
References and reading lists to support professional development and reflection on teaching practice around composing at KS3 and KS4.
Next Step
About the Provider