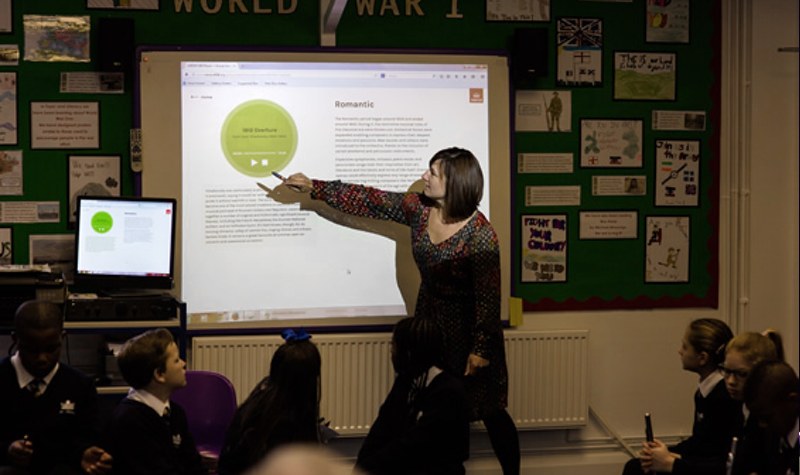 Classical 100 is a free website for primary schools in England. Complementing existing teaching resources, it gives pupils access to 100 pieces of fantastic classical music, from Bach to Bernstein and Handel to Haydn.
Teachers can use the site to find just the right music for all kinds of lessons and activities. There are pieces for listening to and learning about music, for storytelling, for dancing, for exploring sounds and much more.
You can listen to a recording of each piece, while sharing and exploring the story behind the music. The list is also dynamic, allowing you to 'sort' the repertoire by mood, instrument, tempo, period or in any other way that suits you. In time, a range of downloadable resources will also be made available via the tool.
However you choose to use it, we hope that Classical 100 will lead to more children discovering, appreciating and getting involved in music.
Next Step
About the Provider
ABRSM is the UK's largest music education body, one of its largest music publishers and the world's leading provider of music exams, offering assessments to more than 630,000 candidates in 93 countries every year.