Schools
Benefits for Music Mark Schools who recognise the value of music as part of the curriculum and are actively engaged in improving music education provision within their school community.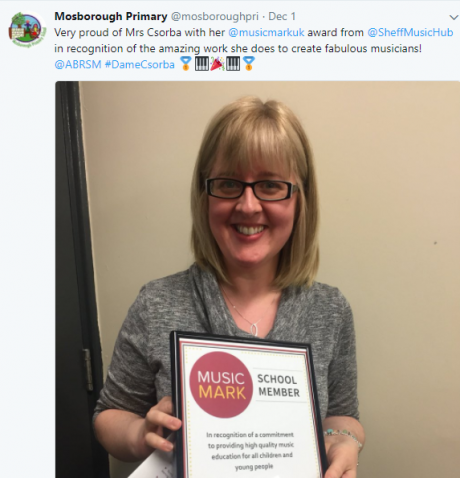 Advocacy
Music Service/Hub nomination of Music Mark Schools in recognition of their commitment to quality music education
Invitation for schools to be plugged in to the wider music education sector
Recognition of Hub/Service work within local nominated Schools
Incentive for schools to engage with local Music Hub/Service
Exclusive Music Mark School logo to support advocacy work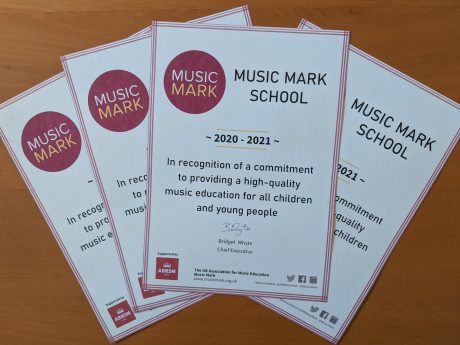 Website, Communications and Events
Delivery of welcome packs, including school certificate and personalised welcome letter from CEO to schools
Option for schools to be listed on the Member Directory
Personal login and access to Member-Only resources and events on website
Publication and dissemination of schools' success stories (subject to capacity)
Advertisement of latest school job openings and 60% discount on listings
Termly updates with all the latest national and regional sector news and events
Access for teachers to extensive library of resources on MarketPlace.
Discounted delegate rates and priority booking for the National Annual Conference and other Music Mark events
Access to a range of regional and national training courses and CPD activities, exclusive to members or at a discounted rate
Becoming a Music Mark School
Schools can join Music Mark through their local music education hub/service. Each school nominated should meet one or all of the criteria as below:
evidence of a willingness to engage in development conversations related to improving music provision
recognition of the value of music education as part of a broad and balanced curriculum
a strategy for music in place which provides for all children
Contact your local music education hub if your school is interested in being nominated as a Music Mark School.
To participate in the Music Mark Schools nomination system, Services/Hubs pay a single fee covering all schools, calculated based on their membership level. 
If you are a school whose Music Service/Hub has not signed up to particpate in Music Mark school nominations and would like to apply independently to be a Music Mark School, you can do so by filling out the form HERE. The cost for individual schools is £50 + VAT.