Industry Partners
Industry Partnership is a unique way to connect and network with Music Mark members, speaking directly to the decision makers you need to reach.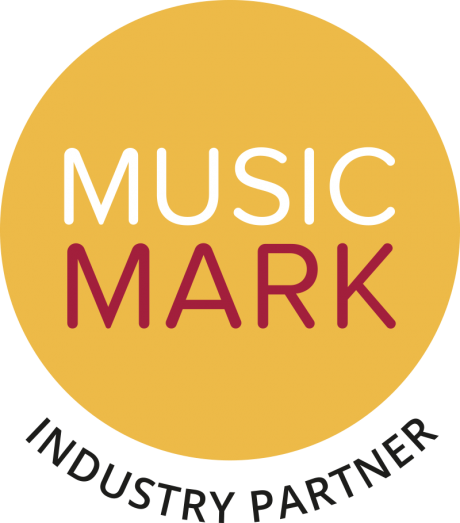 Industry Partnership provides a unique opportunity to connect and network with a client base made up of heads of music services and hubs, hub partners, music teachers, academics, consultants and other professionals from the music education sector.
Exhibit, advertise and pitch at regional and national conferences; stay updated via member newsletters with the latest sector events and insights; contribute to a variety of regular newsletters directly addressing our members and the wider sector; share your news via our Twitter page with almost 13,000 followers; place your banner on our website with over 4000 visits per week and increase brand awareness via sponsorship opportunities.
To become a Music Mark Industry Partner, choose one of the two packages:
| Industry Partner Benefits | Premium Package | Standard Package |
| --- | --- | --- |
| | £500+VAT | £250+VAT |
| Listed on the Music Mark Member Directory | | |
| Personal login and access to Member Only resources and events on website | | |
| Use of the Music Mark Industry Partner logo | | |
| Latest news stories shared on our site and with our membership | | |
| Latest resources listed on our Resources page | | |
| Advertisement of latest job openings with 60% discount on listings | | |
| Monthly letter with latest sector news | | |
| Tweets and Retweets of your latest news | | |
| Opportunity to exhibit at Music Mark Events | | |
| Preferential advertising opportunities in programmes | | |
| Opportunities to place banners on Music Mark website | | |
| Opportunity to contribute to the Schools Newsletter sent to over 7,000 school members | Preferred placement and larger space reserved for premiums | |
| Contribution to regular member newsletters | Preferred placement and larger space reserved for premiums | |
| Exclusive presentation and promotional opportunities at Music Mark Webinars | | |
| Exclusive sponsorship opportunities at the Music Mark annual conference | | |
| Exclusive access to email addresses of delegates for the Music Mark Annual Conference (where permission has been given for these to be shared) | | |
| First refusal of sponsorship opportunities throughout the year | | |