Woodwind teacher who specialises in clarinet
£32.80 hourly teaching rate
Salisbury Area Music Co-operative (SAMC) is looking to recruit a woodwind teacher who specialises in clarinet.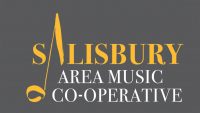 Employer
Salisbury Area Music Co-operative
Closing Date
20th April 2018
This is a great opportunity for a dynamic teacher to join a group of over 20 music teachers who deliver lessons to schools in the Salisbury area. There will be opportunities for the candidate over the next academic year to take on current pupils with the potential to grow their own work. Salisbury is a musically thriving city in south Wiltshire with strong provision both in schools and local ensembles.
Although SAMC is specifically looking for a clarinet specialist to fill a known demand, we also welcome interest from teachers of other instruments as work may become available.
How to Apply
If you would like to talk to us about the advantages of working within the Co-operative, please email salisburyareamusiccoop@gmail.com to arrange an informal chat with a SAMC Director.
This Job Vacancy has Closed
Browse all available jobs or sign up to receive job updates straight to your inbox.