Whole-Class Primary Music Teachers
TP+C MPS/Unqualified
or hourly paid
Due to the expansion of our work in schools, Brent Music Service (BMS) is looking for enthusiastic teachers to deliver whole-class music in primary schools and inspire children with a love of music.
Part-Time & Full-Time (from Autumn term)
Whole-class Primary Music Teachers
Start: Sept 2021
Salary: Teachers Pay and Conditions MPS/Unqualified (Inner London) or Hourly-Paid (£27.00 to £32.00)
Hourly rate commensurate with education and experience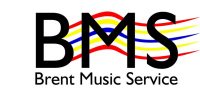 Employer
Brent Music Service
Contract Type
Full-Time Permanent, Part-Time Permanent
Closing Date
9th May 2021
Brent Music Service provides curriculum music teaching in over 30 primary schools in Brent, reaching over 6,000 children using a syllabus devised and developed by us. This "Music'sCool" syllabus allows for flexibility in terms of teaching material allowing teachers to select musical material suitable for each school. The programme places singing at its heart and gives every child the opportunity to learn several instruments including the recorder, ukulele, tamboo bamboo, African drums and samba.
"Music'sCool" covers the National Curriculum for Music and is mainly delivered in partnership with class teachers with only a few schools using it as PPA cover. It was described by OFSTED as 'an excellent partnership programme' in the 2012 report: Music in Schools: Sound Partnerships.
"Music'sCool" is a progressive programme where skills and knowledge are developed year on year, with Year 6 pupils emerging as competent well-rounded musicians. We use aspects of the Kodaly method in order to facilitate this progression and consistency. It is helpful, but not essential for applicants to have knowledge of the Kodaly approach.
The instrumental teaching in the school links up with the "Music'sCool" teaching as it allows our teachers to identify children who are ready to go on to learning an instrument in small groups. Our "Music'sCool" teachers often also teach instrumental lessons and/or ensembles as part of their timetable in each school. This makes for a varied and rewarding teaching timetable and less travel, as our teachers usually spend a whole day in each school.
All "Music'sCool" teachers receive comprehensive training and support. All levels of experience are considered. It is not necessary to have QTS. This position would be ideal for:
– secondary trained music teachers looking to transition to the primary phase
– primary music teachers or classroom teachers with musical expertise
– instrumental tutors looking to widen their skills and work with whole classes
– Recent graduates or current music students graduating this summer
We are looking for enthusiastic teachers to become part of our core team who can contribute to the wider life of BMS in addition to whole class teaching. This may be instrumental teaching, school ensembles or choirs or teaching in our Evening Centres one evening per week.
It is helpful if you are able to teach on a Wednesday if you are part-time as that is the day we schedule our staff meetings and training sessions.
Brent Music Service is committed to recruiting, retaining and developing a workforce that reflects the diverse community that we serve. We particularly welcome applications from people from underrepresented groups including people Black, Asian and minority ethnic backgrounds and from all qualified candidates regardless of gender, disability, religion/belief, sexual orientation or age.
Please apply promptly. Suitable candidates may be shortlisted for interview before the application deadline.
How to Apply
An application pack is available from: –
BMS Administration Team
Claremont High School, Claremont Avenue
Kenton, Middx. HA3 0UH
Tel: 020-8204-8096
E Mail: info@brentmusicservice.com
This Job Vacancy has Closed
Browse all available jobs or sign up to receive job updates straight to your inbox.