Various Positions Available
£32 - £40 per hour
Curriculum Music Tutor for a Special Educational Needs Primary School (3 days a week at £40 an hour); Curriculum Music Tutors for Mainstream Primary Schools (£40 an hour); Saturday Centre Instrumental Tutors of Keyboard, Voice and Aural Skills (Saturday mornings at £32 an hour)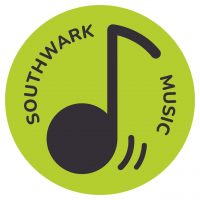 Employer
Southwark Music (Southwark Council)
Contract Type
Freelance/ Self-employed
Closing Date
21st June 2022
Southwark Music aims to enrich the lives of all Southwark children and young people by making the learning of music dynamic, energetic, varied and fun. We currently have the following vacancies:
Curriculum Music Tutor for a Special Educational Needs Primary School (3 days a week – Wednesday, Thursday and Friday at £40 an hour)
Curriculum Music Tutors for Mainstream Primary Schools (Various positions available at £40 an hour)
Saturday Centre Instrumental Tutors of Keyboard, Voice and Aural Skills (Saturday mornings at £32 an hour)
Job responsibilities include:
Plan, prepare, teach and evaluate music lessons following Southwark Music's 'Scheme of Work' and 'Musical Inclusion With Children With SEND' guide.
Foster positive relationships with members of staff and students.
Be responsible for having up-to-date knowledge of developments in teaching and instrumental learning and be able to implement these in lessons where appropriate.
Successful Candidates will have experience of group music teaching with the ability to inspire and enthuse children and young people within a positive learning environment.
Southwark Music is committed to creating and sustaining a diverse, positive and inclusive working environment for all.
This Job Vacancy has Closed
Browse all available jobs or sign up to receive job updates straight to your inbox.