Various – Instrumental/ Vocal & Curriculum Music Teachers
teachers pay and conditions
The East Riding Music Education Hub are pleased to announce that, as part of our recovery plan and looking to the future, we are seeking to develop a pool of staff with a diverse set of skills to enable us to develop and enhance our offer to the young people of the East Riding.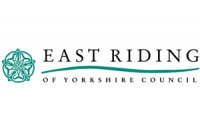 Employer
East Riding of Yorkshire Council
Location
Various - East Riding of Yorkshire
Closing Date
30th September 2021
We are looking to appoint on a casual supply basis both instrumental (including whole class) and curriculum music teachers. Successful applicants will be added to our supply list to provide ad-hoc cover for staff absences and delivering possible project work in schools. This could lead to regular permanent work, depending on need and availability.
Instrumental and Vocal teachers
We would welcome applications from both experienced practitioners and those new to the profession who would be interested, initially, in casual cover work with the possibility of a more permanent role. The work would involve both small group and whole class instrumental teaching.
Curriculum Music Teachers
We are seeking to appoint skilled and enthusiastic Curriculum Music Teachers, in the first instance for casual supply. The work would involve delivering music lessons to children and young people in schools across the East Riding. Delivery is potentially across all Key Stages, but particularly KS1 and KS2.
This Job Vacancy has Closed
Browse all available jobs or sign up to receive job updates straight to your inbox.