Upper Strings Teacher
£25.08 per hour
plus teachers' pension
The successful Musica Kirklees team require an enthusiastic Upper Strings teacher to join and work in the Mirfield area of Kirklees, to start as soon as possible.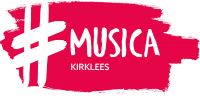 Contract Type
Part-Time Permanent
Closing Date
2nd October 2019
Musica Kirklees was formed in 1992 and exists to promote the advancement of public education in all aspects of music. We offer access to over 70 exciting groups at our centres in Batley, Colne Valley, Holme Valley, Mirfield and Shelley and our central ensembles in Huddersfield.
We now require an enthusiastic Upper Strings teacher to join the team and work in the Mirfield area of Kirklees.
There are currently 6 hours of teaching per week available, made up of violin and viola teaching in schools and directing string ensembles at Musica Mirfield – our Friday evening Music Centre.
There will be the opportunity to increase these hours through pupil recruitment which would then lead to additional small group/individual lessons and whole classes (Whole Class Ensemble Teaching).
A passion for widening access to music for all children, a proven track record of excellence, a vision for inspiring more young people to learn to play an instrument and the ability to motivate young people to achieve their potential are all essential.
A full driving licence and access to transport is essential.
Musica Kirklees is respected across the country with a proven track record of excellence. We plan to keep this reputation alive by continually developing our staff, discovering new ways of discovering and nurturing talent and providing exciting performance opportunities to the residents of Kirklees.
At Musica Kirklees we have over 70 members of staff who provide tuition on voice and a range of instruments including Brass, Guitars, Keyboards, Percussion, Strings and Woodwind.
Our 5 music centres and flagship central ensembles give access to a variety of groups from orchestras, wind bands and choirs to jazz, rock and soul bands.
How to Apply
Application forms are available from Niki Matthews, PA to the Principal.
Please click the email button below to request a form.
This Job Vacancy has Closed
Browse all available jobs or sign up to receive job updates straight to your inbox.