Upper Strings, Brass, Vocal & Music Technology Teachers
Newham's award-winning music education hub is looking for a variety of new additions to join our talented team of teachers in the spring term!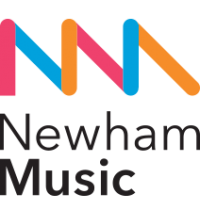 Closing Date
5th January 2020
We are looking for experienced, inspiring teachers with excellent musical skills to join our successful team in the new year!
Successful applicants will support young people across the borough through our inclusive programme of activities and should have some of the following:
Experience or desire to develop skills in group teaching (up to 6 in a group)
Teaching skills which focus on practical, music making activities leading to regular performances
Class music teaching skills, which place an emphasis on practical, creative music making in the classroom
Ability to teach a range of musical styles including composition and improvisation
Commitment to teaching musicianship skills through the voice
Experience in Large Group, Mixed Ensemble and/or Workshop Leading Skills
Newham Music is committed to safeguarding and promoting the welfare of children, and we expect everyone employed at Newham Music to share this commitment. You can find our full Safeguarding Policy on our website.
This Job Vacancy has Closed
Browse all available jobs or sign up to receive job updates straight to your inbox.