Trustee
Voluntary role
Open Up Music are seeking awesome individuals to join our Board of Trustees and help us ensure that orchestras are accessible to disabled young musicians.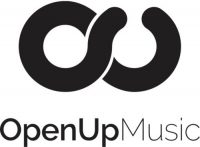 Contract Type
Fixed-Term Contract
Closing Date
13th December 2019
Open Up Music is a national charity, with a simple mission: to ensure that orchestras are accessible to disabled young musicians. We believe that orchestras should belong to everyone. Unfortunately, for the most part, disabled representation within orchestral players, composers, staff teams and audiences continues to be an unrealised opportunity.
We are currently seeking new trustees. Enquiries from individuals who identify as disabled are particularly welcome, as we strive to ensure that our charity is led by the community we serve. We are looking for awesome people with experience in the following areas: music education, orchestras, disability arts, income generation, marketing and legal. We especially need to appoint someone with experience of corporate or charity finance as Treasurer for the charity.
Since 2007, Open Up Music has supported the musical development of hundreds of the UK's most marginalised young musicians. Through our innovative, award-winning programmes we empower disabled young people to radically redefine the ideas of "The Orchestra", tackling inequality, inspiring new instruments and creating new musical forms for the 21st century. Our programmes include the 'National Open Youth Orchestra' – the world's first disabled-led national youth ensemble and 'Open Orchestras' a national network of over 40 special school orchestras.
Our programmes are delivered in partnership with some of the UK's most preeminent arts and cultural organisations, Music Education Hubs and educational institutions. Together, we are challenging the disabling barriers that orchestras present to disabled people to create a world where orchestras are open to everyone. Can you help us achieve that mission?
Our trustees are not paid, but all reasonable expenses are covered. Appointments are for three years, in the first instance. We are based in Bristol, but Board meetings often use video conferencing to support accessibility, to invite participation from trustees nationally and to save on our carbon footprint.
How to Apply
If you are interested in joining the Open Up Music family, please send an expression of interest letting us know how your experience might support our work along with a copy of your CV to our CEO, Barry Farrimond, on barry@openupmusic.org
We will interview candidates on January 15th 2020, either in person or remotely via phone or video. If you would like to discuss other accessible formats, please get in touch.
Candidates will be invited to observe a Board meeting on March 23rd 2020 and existing Trustees will vote on new members at our AGM on April 28th 2020.
This Job Vacancy has Closed
Browse all available jobs or sign up to receive job updates straight to your inbox.