Trustee
Voluntary
The National Children's Orchestra's of Great Britain (NCO) are looking to appoint 3-4 knowledgeable, informed and passionate individuals to serve as Trustees on our Board. At this exciting and pivotal point for our organisation, it is a deeply rewarding time to join the NCO family.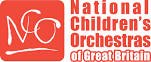 Employer
National Children's Orchestras of Great Britain
Closing Date
17th May 2021
We are searching for individuals who can support the mission of NCO by demonstrating:
• A passion for the transformative power of orchestral music making for young people
• An overarching commitment to equality, diversity and inclusion, and making what we do equitable and fair
• Support for our exploration into child voice, creativity and wellbeing
• Commitment for securing the future of NCO as an organisation at the forefront of our sector
We are just as interested in candidates without any prior governance experience as those who have served as a charity Trustee before. Please visit our website for further details about the role and how to apply: www.nco.org.uk/contact/work-with-us/nco-board-of-trustees
We very much look forward to hearing from you and learning more about how you can support NCO in achieving our ambitious goals for the future.
This Job Vacancy has Closed
Browse all available jobs or sign up to receive job updates straight to your inbox.