Team Leader
QTS Leadership Sp 2 (£43,251)
To lead on the strategic development, direction, management and sustainability of Telford & Wrekin Music Service within the context of the Regional Music Education Hub ensuring the effective delivery of music services to schools and colleges in Telford and Wrekin.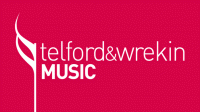 Employer
Telford & Wrekin Music (Telford & Wrekin Council)
Location
The Place Theatre, Oakengates, Telford, TF2 6EP
Contract Type
Full-Time Permanent
Closing Date
15th July 2022
Work collaboratively as part of the Music Education Hub to improve the quality of music education in schools, academies and colleges to ensure that the National Plan for Music Education and School Music Education Plan objectives are met.
Ensure safe practice for Children & Adults in line with the local authority statutory requirement to ensure vulnerable individuals are safeguarded.
This Job Vacancy has Closed
Browse all available jobs or sign up to receive job updates straight to your inbox.