Team Coordinator (Music Service)
£23,742 - £25,568 per annum
An exciting opportunity has arisen for a team leader to join Newcastle Music Service (NMS) part of Music Partnership North Education Hub from September 2022. The team leader role will support the management of NMS and is responsible for leading and developing music education in primary schools across Newcastle.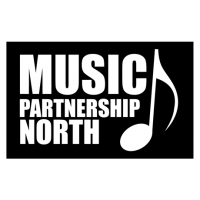 Employer
Newcastle Music Service (Newcastle City Council)
Location
Newcastle upon Tyne
Contract Type
Part-Time Permanent
Closing Date
30th March 2022
We are a successful team working in strong collaboration with Northumberland, North Tyneside Music Education Hub (NTMEH), city's schools and across the Council. We are also part of Music Education Hub Music Partnership North. Music Partnership North is the Music Education Hub for Newcastle and Northumberland.
The team leader role will support the management of NMS and is responsible for leading and developing music education in primary schools across Newcastle.
You will lead on training and supporting teachers in schools and other settings with best practice pedagogy and through the development of inspiring teaching resources and curriculum.
Working alongside the Senior Specialist Music Service, you will establish strategic partnerships with schools and cultural organisations to increase musical opportunities for all children and young people to experience live music, play an instrument, sing, perform and compose. At the heart of this role is a commitment to inclusion and an ability to support schools in diverse communities traditionally less well served than others.
The successful candidate must have significant experience working in primary music education at a strategic and delivery level, a music degree and/or equivalent. Ideally, they will have an education qualification.
We are looking for a team player. Motivated, knowledgeable, with excellent communication skills and a passion for improving outcomes. In return, you get the chance to make a difference across a vibrant, international city.
We welcome applications from teachers and experienced practitioners.
We are Proud, Fair, Ambitious. We are Newcastle.
How to Apply
Deadline for Applications: Noon Wednesday 30 March
Shortlisting: Thursday 31 March Interviews: Friday 8 April
Apply online at https://www.northeastjobs.org.uk/job/Team_Coordinator/221995.
For further information, please contact SISMusicHub@newcastle.gov.uk.
We are committed to protecting and promoting the welfare of children, young people and vulnerable adults and expect all staff to share this commitment. This post involves working with children and/or vulnerable adults. If you are successful we will undertake additional recruitment checks which will include a check to see if you have had any criminal convictions and a check of police information.
As this post involves working with children, vulnerable adults or dealing with sensitive information, written references will be taken up and made available to interviewers before the final selection stage; even if you indicate otherwise.
This Job Vacancy has Closed
Browse all available jobs or sign up to receive job updates straight to your inbox.