Teaching and Learning Leader
Based in Staffordshire, the music service is seeking to recruit an inspirational Teaching and Learning Leader to lead a team of employees and oversee school support and their Music Education offer in the Eastern region of the county (Uttoxeter, Burton, Lichfield & Tamworth).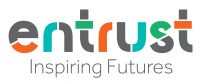 Employer
Entrust Support Services Ltd.
Contract Type
Part-Time Permanent
Closing Date
29th April 2022
Salary: £28,000 – £32,000 base salary plus TLR 2 Equivalent. Entrust Terms and Conditions (unless internal TUPE applicant). Pro rata TLR Equivalent Permanent Part Time, 20 – 30 hours per week, including 8 – 10 hours of management time
Start Date:  September 2022 or ASAP if the candidate is able to start sooner
Entrust Music Service Staffordshire is committed to safeguarding and promoting the welfare of children and young people and expects all employees and volunteers to share this commitment. All posts are subject to an Enhanced DBS check and regular Safeguarding training is provided.
Entrust Support Services Ltd. is as an equal opportunities employer and we welcome all applications regardless of gender identity or expression, ethnic origin, nationality, religion or beliefs, age, sexual orientation, disability status or any other protected characteristic. We recruit and develop our people based on their passion for creating better outcomes, and we're committed to creating an inclusive environment for all employees.
Based in Staffordshire, the music service is seeking to recruit an inspirational Teaching and Learning Leader to lead a team of employees and oversee school support and their Music Education offer in the Eastern region of the county (Uttoxeter, Burton, Lichfield & Tamworth).
In this post you will be responsible for managing delivery teams through effective support, development of staff and adherence to policy, process and Entrust's risk framework. Vital skills required include the ability to work strategically and flexibly with employees and schools and to build effective working relationships both internally and externally.
In additional to the role within the Music Service management team, successful applicants will be required to deliver a range of teaching activities, dependent on their competencies and experience, across all key stages including whole class teaching, small group / individual lessons and ensemble rehearsals.
Employees are expected to be Inclusive, Musical, Professional, Proactive and Reflective.
All teachers are committed to the widest access to music-making for all young people.
A commitment to learning and personal professional development is essential.
Experience of Whole Class Ensemble Teaching or specialist music curriculum work is essential.
Some evening and weekend work may be required and the ability to travel between schools and other venues is essential.
A teaching qualification (QTS) is desirable.
Key Responsibilities:
Commercial:
Has a clear understanding of the service aims, objectives and ambitions
Understands the products and services offered by the music service
Has a vision for the need for continual service improvement
Identifies and helps create new opportunities leading to new orders and extensions to contracts
Constructively challenges with a view to benefiting the service
Responds to and acts based on data, financial and sales information
Understands the service Key Performance Indicators (KPI's)
People Management:
Is credible and authentic with evidence of Outstanding teaching delivery
Can lead, manage and develop people
Builds strong relationships with customers including schools, parents, and pupils
Builds strong relationships between teaching teams
Provides leadership and guidance to employees
Uses a range of influencing skills across all levels of service management
Helps maintain cost effective staff contracts
Works with the senior team to manage sickness, absence and leave
Works with the senior team to manage timetabling, cover and future proofing
Contributes to service recruitment programmes where appropriate
Customers:
Understands the broader educational delivery requirements (National Curriculum, National Plan for Music Education and Ofsted)
Liaises with the senior team to align operational delivery to match requirements and customer needs
Is customer focused when dealing with a range of people
Has excellent influencing, negotiation and relationship management skills
Challenges teams to deliver excellence and regularly contributes to reviewing the offer based on research and feedback
Builds relationships with internal and external educational partners
Organisation and planning:
Is ready to meet the demands and challenges facing all music education establishments
Delivers a 'right first-time mantra'
Can analyse data, problem solve and make decisions with confidence
Is highly organised and able to manage own and team workloads to meet targets and deadlines
Contributes to improvements in services, products, systems and delivery
Reporting
Contributes to the information required for all service reporting
Communicates regular updates to the senior team and the Head of Service
Prepares and delivers updates on staff and schools in areas
Delivers action plans when required
Ensures all team members are briefed on the current service position regularly
How to Apply
More information about the Music Service, wider partnerships and the post can be obtained by contacting the Music Service Head of Teaching and Learning, David Smalley, david.smalley@entrust-ed.co.uk.
Application forms are available from David and can be sent to musicservice@entrust-ed.co.uk once complete.
Useful websites for further reading:
This Job Vacancy has Closed
Browse all available jobs or sign up to receive job updates straight to your inbox.