Teachers of Keyboard, Guitar and Drums
£19,235 - £33,204 per annum
Warwickshire Music Service is the lead organisation for the Warwickshire Music Hub, offering a wide range of musical activities across the County. We teach over 4,000 pupils weekly and provide instrumental, vocal and class music teaching in school and community setting across the county of Warwickshire.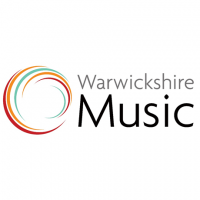 Employer
Warwickshire Music
Contract Type
Part-Time Fixed-Term Contract
Closing Date
7th March 2022
About the role
As we prepare for the Summer term, we are seeking to appoint a number of highly skilled, motivated and enthusiastic teachers of the following instruments to provide ongoing weekly teaching commitments in our schools and music centres:
Key requirements
Our teachers are expected to be committed, enthusiastic musicians and teachers who can inspire pupils and communicate with conviction and sensitivity. You will be organised, skilled and confident in the use of technology, receptive to new ideas and be able to work independently and as part of a team of professionals dedicated the musical development of children and young people.
For further information please see the Job Description & Person Specification
This Job Vacancy has Closed
Browse all available jobs or sign up to receive job updates straight to your inbox.