Teacher of Woodwind (Recorder Specialist)
£22,460 - £34,159 per annum
Services for Education Music Service are seeking an experienced practitioner to join our successful woodwind department from the Autumn term 2018.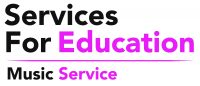 Employer
Services for Education Music Service – Birmingham
Contract Type
Full-Time Permanent
Closing Date
21st May 2018
The ideal candidate will have QTS and a track record of delivering excellence in the teaching of recorder instruments. All Music Service Instrumental teachers are required to work with individuals, small groups and whole classes in schools across the Birmingham area.
Conditions of employment mirror those outlined in the annual school teachers' pay and conditions document. Weekly contract hours are 31.5 hours per week (inclusive of travel) – Monday to Friday only. All full time teachers are deployed for 1265 hours annually, inclusive of ensemble work and PPA allowance.
Teachers must be enthusiastic and committed team members, willing and able to travel within the Birmingham area, and happy to work in a variety of schools across this diverse city. Applications are welcome from qualified and unqualified teachers who share the core educational values of the service and a commitment to excellence in the teaching, learning and well-being of young people.
Services for Education (S4E Ltd.) is a charitable company (No. 07739831) formed of two core services; the Music Service and School Support Service.  The charity commenced trading in September 2012. The Music Service leads the very successful Birmingham Music Education Partnership and were winners of the MEC Major Award 2017.
S4E Ltd.  employs in excess of 270 staff supporting 38,000 pupils per week in over 380 schools. S4E Ltd. is an Admitted Body within the Teachers' Pensions Scheme. Successful candidates who are currently members could remain within the scheme with their continuous service intact. A company pension scheme is available to others.
Salary:
Unqualified     £22,460 – £26,860
Qualified         £26,529 – £34,159
This Job Vacancy has Closed
Browse all available jobs or sign up to receive job updates straight to your inbox.