Teacher of Woodwind
MPS 2 - MPS 15
A committed, enthusiastic musician and teacher able to motivate and inspire pupils and communicate with conviction and sensitivity. You should be receptive to new ideas and be able to work as part of a professional team of teachers dedicated to offering high quality music education.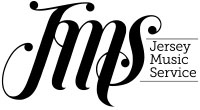 Employer
Jersey Music Service (Government of Jersey)
Contract Type
Full-Time Permanent
Closing Date
5th July 2022
You will have a degree or graduate diploma in music in addition to Qualified Teacher Status or a Certificate for Music educator's qualification with a willingness to undertake training to achieve Qualified teacher status whilst in post.
You will either have several years' experience in classroom music teaching and an instrumental specialism or experience teaching as an instrumental specialist and be able to teach your family of instruments.