Teacher of Early Years and Foundation Music
£33 per hour
Teacher of Early Years and Foundation Music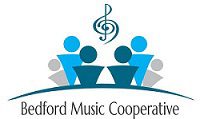 Employer
Bedford Music Cooperative
Closing Date
8th March 2019
Teacher of Early Years and Foundation Music. One hour initially but may extend and could include musicianship groups for Primary age pupils. Should have experience of planning and delivery for the age group. There may be opportunities for some instrumental teaching if appropriate.
How to Apply
Please email your cover letter with your CV to Bedford Music Cooperative (office@bedsmusic.coop).
This Job Vacancy has Closed
Browse all available jobs or sign up to receive job updates straight to your inbox.