Student and Community Engagement Lead
£51,000 per year
Music for Life is looking for a charismatic, dynamic musician and educator who would like to play a key leadership role in our innovative and exciting organisation with the possibility of joining Music for Life's Board of Directors in the near future.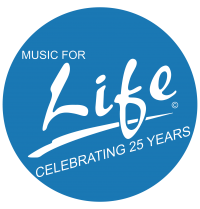 Location
Cheshire, North Staffs, Wirral, Home
Contract Type
Full-Time Permanent
Closing Date
1st June 2022
Music for Life is looking for an outstanding musician with a strong track record of leadership in music education to inspire young people, their parents, their schools, and partner freelance music tutors by engaging children and schools in exciting, meaningful musical activities and performances, organising and leading workshop events and concerts, mentoring freelance tutors, and becoming a key contact for school music leaders, offering ideas and support to schools who are wanting to increase opportunities for their students to learn a musical instrument and to engage with music making. The postholder will be able to form outstanding relationships with a wide variety of people and will be able to compose and arrange music to suit different ages and abilities. A belief that playing by ear and improvising should be a key part of music education, alongside playing written music, would be an advantage.
The postholder would be responsible for Music for Life's online presence, developing it significantly to engage stakeholders and the wider community. The post also involves some administrative responsibilities including being the Designated Safeguarding Lead.
This post requires someone who loves working with people but who is equally happy working from home, someone who is happy to work in a wide variety of settings, who can work under pressure, and who is determined to achieve set objectives.
Music for Life is an innovative and exciting not-for-profit organisation set up to meet the needs of a small number of schools almost 30 years ago and which now works with 120 primary and secondary schools and 80 freelance tutors working with around 4,000 young people each week. The organisation has an outstanding reputation across the area and managed to provide continued tuition to a substantial number of students during the COVID19 pandemic. Student numbers and income are now almost back up to pre-pandemic levels. This new post is an exciting opportunity for the right person to play a key role in the development of Music for Life as we prepare for the future.
How to Apply
Please email julia@musicforlife.org.uk for full details, including a Person Specification, with the subject "Music for Life Job Application". Then, email your application to julia@musicforlife.org.uk. There is no Application Form. You would just need to email an up-to-date CV providing contact details, education history and qualifications, employment history and outlining your hobbies and interests. Then, tell us in 800 words or less why you would like to join us, what you feel you can offer and why we should call you for an interview to be held on Thursday 16th June. You must provide on your CV the name, address, email and phone number of two referees, one of whom should be your most recent employer. We will not contact referees unless you are called for interview.
This Job Vacancy has Closed
Browse all available jobs or sign up to receive job updates straight to your inbox.