String Instrumental Teacher
Salisbury Area Music Co-operative (SAMC) is looking to recruit a string teacher to take on pupils in schools north of Salisbury from Sept 2020. This is a great opportunity for a dynamic teacher to join a group of over 20 music teachers who deliver lessons to schools in the Salisbury area.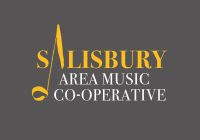 Employer
Salisbury Area Music Co-operative
Location
North of Salisbury area
Closing Date
31st May 2020
We are looking for a string teacher who can contribute towards the development of string lessons and someone who is confident in generating their own work. This is an opportunity to take on established instrumental lessons, mostly violin, in schools north of Salisbury from September 2020, along with the potential to grow their own work.
Interviews for the string teaching opportunity will take place shortly after the Easter holiday.
Salisbury is a musically thriving city in south Wiltshire with strong provision both in schools and local ensembles. SAMC is wholly owned by its members and run by an elected board of Directors. SAMC work closely with other music co-operatives across the country and is a member of the Association of Independent Music Services.
Although SAMC is specifically looking for a string specialist to fill a known demand, we also welcome interest from teachers of other instruments and from those who can deliver First Access and whole class teaching.
How to Apply
If you would like to talk to us about the advantages of working within the Co-operative, please email office@salisburyareamusic.co.uk to arrange an informal chat with an SAMC Director.
This Job Vacancy has Closed
Browse all available jobs or sign up to receive job updates straight to your inbox.