String Ensemble Leader
£28.59 - £34.64
(2022 - 2023 rates - pay award pending)
Kingston Music Service, the lead partner of the Kingston Music Education Hub, is looking to take on a talented and enthusiastic ensemble leader to direct the Kingston Youth String Orchestra ideally on a Tuesday evening.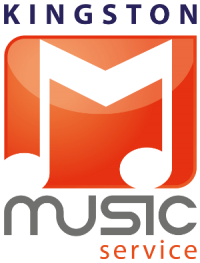 Employer
Kingston Music Service (Royal Borough of Kingston)
Contract Type
Part-Time Permanent
Closing Date
20th November 2023
The friendly team at Kingston Music Service (KMS) is looking to take on an experienced ensemble leader to direct our accomplished Kingston Youth String Orchestra. They currently meet on Tuesdays from 18:30 until 20:00. There could also be scope to add assisting the Kingston Training Youth Orchestra earlier in the evening for the right candidate as well as individual teaching on your main instruments.
We are looking for talented and enthusiastic musicians, with a passion for music education who are able to nurture a love of music in all they teach through the use of varied repertoire and pedagogy. In turn, KMS offers all tutors INSET throughout the year, continued support and encouragement to expand their teaching experience through shadowing, training and a range of growth opportunities.
Benefits include contribution to teacher's pension, holiday pay, sick pay and a full range of CPD opportunities.
About Kingston Music Service
Kingston Music Service (KMS) offers a range of music activities for young people and adult learners at home, in school and at four music centres across the borough. KMS is a Local Authority service which receives core funding from Arts Council England. It is the lead organisation of the Kingston Music Education Hub that work with various partners to create joined up music education provision in the Royal Borough of Kingston Upon Thames. Further details of our activities can be found on our website. 
Selection Process
The Royal Borough of Kingston is an Equal Opportunity Employer. We value diversity and have made a vision commitment to delivering a variety of diverse and cultural musical experiences that are reflective of the children and young people we serve.
We believe that representation matters and actively seek to diversify our workforce at all levels of the organisation. We warmly encourage applications from historically under-represented groups, including but not limited to; members of the global majority; members of the LGBTQ+ community; people who identify as non-binary or gender queer; people with a disability; and people who are neurodivergent.
Decision to appoint will be made solely based on candidate merit and business need.
How to Apply
Please apply by application form and video performance (if possible). See our recruitment website for more details.
Kingston Music Service reserves the right to interview and recruit before this date as candidates apply.
This vacancy has closed!
Browse all available jobs or sign up to receive our Music Education Jobs Bulletin straight to your inbox.