Strategic Hub Development Manager
£23,758 - £25,936
per annum
Through our continued commitment to raise the profile of both the Music Service and the Music Hub across the county this post will enable us to develop more effective delivery of The National Plan for Music Education. We have a large team of committed and talented Instrumental Music Teachers and as Strategic Hub Development Manager, you will have direct responsibility of overseeing and supporting some of this team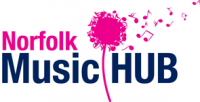 Employer
Norfolk County Council
Contract Type
Part-Time Permanent
Closing Date
26th April 2017
Norfolk Music Service sits within Educator Solutions, a not-for-profit trading enterprise, wholly owned by Norfolk County Council. The Music Service acts as the lead organisation for Norfolk Music Education Hub: a partnership of over 60 organisations, coming together to provide the best possible music education for the children and young people of Norfolk. Since the change in leadership of the organisation in September 2016, there has been a real appetite for increased partnership working which has created opportunities for development of the core offer and scope for expansion of the types of activities we present. The Music Service needs to continue to facilitate high quality teaching and learning and demonstrate excellent value for money whilst improving upon the breadth of offer and forging lasting relationships with schools, partners and stakeholders.
The Music Service has recently undergone a management restructure to help further embed Hub activity in day to day operations. The structure will support improved communication with schools, stakeholders and partners, offer a more diverse and relevant offer in localities and integrate a commitment to Music Hub delivery and partnership working within the organisation. The post of Strategic Hub Development Manager will improve advocacy for schools, inform the overall strategic offer and nurture networks throughout the county. Through our continued commitment to raise the profile of both the Music Service and the Music Hub across the county this post will enable us to develop more effective delivery of The National Plan for Music Education. We have a large team of committed and talented Instrumental Music Teachers and as Strategic Hub Development Manager, you will have direct responsibility of overseeing and supporting some of this team. You will play a large part in the operational running of the service as an integral member of the senior management team: Head of Music Service, 2 Area Managers and a Strategic Hub Development Manager.
Under the direction of the Head of Music Service the main duties of the post will include:
Leading the development of Norfolk Music Education Hub ensuring the aims and objectives of The National Plan for Music Education are delivered
Enhancing, developing and forming partnerships to enable the Hub to further evolve for the benefit of the Children and Young People of Norfolk
Directly line managing Music Teachers working in schools across the county and the Instrument and Music Co-ordinator
Overseeing and evaluating Hub Partner Delivery and being the overall point of contact for the Norfolk Music Education Hub
Raising aspirations, creating confidence and providing opportunity for all Children and Young People throughout Norfolk
To be shortlisted for interview your application will clearly evidence:
Expertise in effectively managing and motivating teams to achieve substantial service improvements
Experience of line managing teams of staff including setting targets and managing performance
Experience of creating partnerships with a variety of stakeholders and engaging organisations to work towards a shared vision
Knowledge of how Music Education Hubs contribute to the overall national music education picture
How to Apply
To arrange an informal discussion about any aspect of this post please contact Alison Corfield, Head of Music Service on alison.corfield@educatorsolutions.org.uk
We welcome applications from individuals currently working in other organisations, however we would like to make you aware that priority consideration for this post may be given to current employees who are affected by restructure within the organisation or are in a redeployment position.
For further details and how to apply:
Online: www.norfolk.gov.uk/jobsandcareers
Please quote job reference: 20246 CHPE
This Job Vacancy has Closed
Browse all available jobs or sign up to receive job updates straight to your inbox.