Strategic Hub Development Manager
£41,574
The role of Strategic Hub Development Manager has become available within our forward thinking and ambitious Music Education Hub. The Music Service acts as the lead organisation for Norfolk Music Education Hub: a partnership of over 60 organisations, coming together to provide the best possible music education for the children and young people of Norfolk.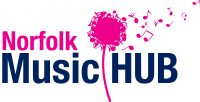 Employer
Norfolk County Council
Location
Norwich, Norfolk
Contract Type
Full-Time Permanent
Closing Date
23rd January 2020
Due to the promotion of the existing postholder, the role of Strategic Hub Development Manager has become available within our forward thinking and ambitious Music Education Hub. The post of Strategic Hub Development Manager was introduced in 2017 and has improved advocacy for schools, informed the overall strategic offer and nurtured strong networks throughout the county. We have a large team of committed and talented Instrumental Music Teachers and as Strategic Hub Development Manager, you will have direct responsibility of overseeing and supporting some of this team. You will play a large part in the operational running of the service as an integral member of the senior management team.
Under the direction of the Head of Music Service the main duties of the post will include:
• Leading the development of Norfolk Music Education Hub ensuring the aims and objectives of The National Plan for Music Education are delivered
• Enhancing, developing and forming partnerships to enable the Hub to further evolve for the benefit of the Children and Young People of Norfolk
• Directly line managing Music Teachers working in schools across the county and the Instrument and Music Co-ordinator
• Overseeing and evaluating Hub Partner Delivery and being the overall point of contact for the Norfolk Music Education Hub
• Raising aspirations, creating confidence and providing opportunity for all Children and Young People throughout Norfolk
To be shortlisted for interview your application will clearly evidence:
• Expertise in effectively managing and motivating teams to achieve substantial service improvements
• Experience of line managing teams of staff including setting targets and managing performance
• Experience of creating partnerships with a variety of stakeholders and engaging organisations to work towards a shared vision
• Knowledge of how Music Education Hubs contribute to the overall national music education picture
To arrange an informal discussion about any aspect of this post please contact Alison Corfield, Head of Music Service on alison.corfield@educatorsolutions.org.uk
How to Apply
To find out more and submit an application, please click 'Apply Now' below.
Please quote job reference: 48126 CHLE.
This Job Vacancy has Closed
Browse all available jobs or sign up to receive job updates straight to your inbox.