Sessional Vocal Animateur
St Helens Borough Council Music Service is looking to appoint a suitably qualified and experienced vocal animateur(s) to join their team.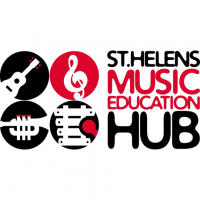 Employer
St Helens Borough Council
Contract Type
Part-Time Permanent
Closing Date
5th July 2022
The post requires experience of working with whole classes and large groups, the ability to prepare and teach in a wide variety of musical styles as well as being able to inspire others through your own musical ability. You will need to be able to deliver sessions in a number of settings to young people being responsive and flexible to their needs as learners. The ability to fully utilise IT equipment to support learning in the classroom will also be beneficial to your work with us. The post(s) will involve a mix of small group and individual teaching across the ability range, the delivery of support and delivery of projects as part of our wider vocal strategy programme in schools, as well as leading ensembles and choirs in our weekly music centre activities.
Applicants should have excellent subject knowledge, the ability to perform and inspire as a singer to a high standard and relevant experience of:
vocal repertoire across a broad spectrum of genres and musical traditions found in school singing ;
how to support and advise on vocal health issues and technique;
work with large mixed ability and age groups in projects;
the ability to work with young people in challenging circumstances;
developing, delivering and sustaining vocal projects and teaching
knowledge and experience of a range of assessment and accreditation models including Music Medals, graded music examinations and Arts Award;
conducting and directing a variety of different ensembles and standards.
In addition to this the post holder will be able to demonstrate their initiative, have the skill to work independently, yet liaise closely with relevant team members, schools and the general public.
This Authority is committed to safeguarding and promoting the welfare of children and young people and expects all staff and volunteers to share this commitment.
Council employees are required to abide by the ethical standards embodied by the 7 NOLAN principles of conduct in public life. These include selflessness, integrity, objectivity, accountability, openness, honesty and leadership.
We welcome applications from the BAME community.