Sessional Keyboard, Percussion, Violin and Voice Teachers
£21,000 – £32,000
Sessional teachers required for Keyboard, Percussion, Violin and Voice to join our team teaching in schools and centres. If you have the skills to motivate and inspire young musicians to understand the role music can play in celebrating Croydon's diversity in our Borough of Culture year, please apply.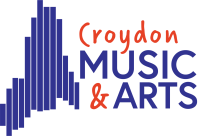 Employer
Croydon Music and Arts (Croydon Council)
Contract Type
Part-Time Permanent
Closing Date
12th April 2022
Croydon Music and Arts takes an active role in the cultural life of Croydon. Our young musicians and artists will play a major role during Croydon London's Borough of Culture 2023 celebrations. From our resident orchestra, the London Mozart Players, to MOBO award winners, music making in Croydon has unparalleled quality and diversity. We need enthusiastic and talented musicians and teachers to join our team of expert staff. We are particularly interested in musicians with a breadth of skills and knowledge to be able to support young musicians across a range of styles and instrumental specialisms.
This Job Vacancy has Closed
Browse all available jobs or sign up to receive job updates straight to your inbox.