Sessional Instrumental Teacher / Salaried Instrumental Music Teacher and Leader
FTE £21k – £41k
depending on experience
Posts Available
Sessional Instrumental / Vocal Teachers
Pay range for unqualified teachers, full time equivalent salary £21k – £32k
Sessional staff teach small groups and individuals in schools and at our music centres and may contribute to our team taught whole class programmes and music centre groups
Salaried Instrumental Music Teacher and Leader (IMTL)
Pay range for qualified teachers, full time equivalent salary £30k – £41k
IMTL staff also lead our whole class programmes and music centre ensembles for a substantial period of their time
Specialisms Required for September 2021
For small group / individual teaching:
Guitar
Music Production
Percussion (maternity cover)
For whole class teaching:
SoundStart (Ukulele and Melodica) and Sound Progress (Guitar and Keyboard)
An additional allowance is also available for a member of staff able to provide leadership in either or both these areas:
Tuesday evening contemporary music centre
Saturday morning inclusive ensemble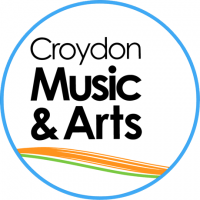 Employer
Croydon Music and Arts, Croydon Council
Location
London Borough of Croydon
Contract Type
Part-Time Permanent
Closing Date
26th June 2021
Croydon Music and Arts (CMA) is a service within Croydon Council. We work to ensure children and young people in the borough have access to creative opportunities. We work as part of a network of local partners that include Croydon's schools, cultural organisations and services for children and young people. CMA is the lead organisation for Croydon's Music Education Hub and Cultural Education Partnership.
Our mission is to amplify young people's voices and enhance their lives and life chances through the arts. Central to our mission is recognition of the importance of culture and identity for engaging families, schools and communities. We are part of the school-initiated Curriculum and Change working party, using the arts to develop the four goals of anti-bias education: identity, diversity, justice and activism. With the support of schools and delivery partners we have developed a programme offering children and young people the opportunity to "develop and discover their interests and talents" (a quote from the Ofsted inspection framework!).
CMA takes an active role in the cultural life of Croydon. Our young musicians and artists will play a major role during Croydon London's Borough of Culture 2023 celebrations. From our resident orchestra, the London Mozart Players, to MOBO award winners, music making in Croydon has unparalleled quality and diversity. We need enthusiastic and talented musicians and teachers to join our team of expert staff. We are particularly interested in musicians with a breadth of skills and knowledge to be able to support young musicians across a range of styles and instrumental specialisms.
Career Progression
The starting salary is based on qualifications and experience. Staff are supported through appraisal to reach the top of the scale through annual increments.
Many of our sessional teachers have progressed to salaried IMTL posts. An IMTL can reach the top of the scale for qualified teachers whether they have Qualified Teacher Status (QTS) or not.
An IMTL who has, or obtains, QTS can also apply to be paid on the Upper Pay Range, up to a full time equivalent salary of £46k.
From time to time posts with additional allowances become available.
This Job Vacancy has Closed
Browse all available jobs or sign up to receive job updates straight to your inbox.