Service Manager – Music Service
Do you have a passion for providing professional leadership to nurture and develop music education in the county? If so, this could be the role for you!.
This is a rare opportunity to become Service Manager – Music Service and provide inspirational, effective leadership and development within Oxfordshire County Music Service.
We are passionate about delivering high quality music education to children and young people across Oxfordshire. Widening participation to music education for children and young people who face barriers to inclusion is a major priority for us and we are seeking a music education leader who is also passionate about inclusion and understands the need to offer a diverse curriculum embracing the full range of music genres.
Salary: £63,144 – £66,265 per annum (Greenbook GRD18) or L18-20, £63,508 –£65,735 per annum (Teachers scale)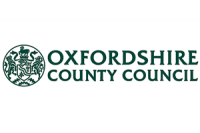 Employer
Oxfordshire County Council
Location
Centre for Music, Oxford
Contract Type
Full-Time Permanent
Closing Date
12th July 2021
About us
Oxfordshire County Music Service (OCMS) is a large, award-winning county council music service.
OCMS provides a variety of musical opportunities to young people of all ages involving music of many styles, in school and in the evening, weekends and holidays, across the whole of Oxfordshire. These include instrumental and vocal tuition, festivals, workshops and projects, training, exams, overseas tours and much more.
Employing around 80 staff, OCMS is the lead partner in the Oxfordshire Music Education Partnership (OMEP), the Music Education Hub for Oxfordshire with a group of more than 20 organisations that work to provide a wider music education offer around the county.
Our OCMS sits within our wider Cultural Services offer and we strongly believe our focus on providing an energised team environment makes this a great place to work. We support each other and have clear values and behaviours that we work to. We are an integral part of operations at Oxfordshire County Council, and pride ourselves on our delivery, standards and customer service.
OMEP is one of the national network of Music Education Hubs supported by the Arts Council. The OCMS is the lead organisation for the Oxfordshire Music Education Partnership who are working together to create joined-up music education provision that is responsive to local needs and contributes to the delivery of the National Plan for Music Education.
About the role
As Service Manager – Music Service you will provide inspirational and effective leadership and development of Oxfordshire County Music Service, within the overall objectives of the County Council and you will work effectively with the Oxfordshire Music Education Partnership Board to deliver an annual music education programme.
You will be a qualified to degree level or equivalent professional qualification plus substantial leadership in a school, music education or music industry environment. You will work closely with the teachers across all phases, to support high quality music education in all settings.
This is an opportunity for the right individual to build and develop the Oxfordshire County Music Service, within the overall objectives of the County Council and the Oxfordshire Music Education Partnership Board.
We are looking for someone who is positive, dynamic and has a genuine love of learning. You will have experience of working at a strategic level and in partnership with internal and external partners including establishing and maintaining strong working relationships with community and local stakeholder groups.
About you
The Service is looking for an outstanding Service Manager-Music Service who will join our Cultural Services Leadership Team, and lead the Music Service and Music Education Partnership. A significant focus for this is to ensure that Oxfordshire Music service is led, developed and managed in ways that are effective, digitally innovative and responsive, taking account of the views and aspirations of all stakeholders.
As Service Manager – Music Service, you will lead and develop the Schools Music Education Plan, working with headteachers across all phases, to support high quality music education in all settings.
You will need to be able to think creatively and be able to express the transformational power of music. You will bring a high level of energy, zest and fun to the team harmonising their capabilities with a vision to deliver diversity and excellence in music learning.
Work location and Remote working
This role will be based in the Centre for Music in Oxford, however, the Council has a vision to move towards an agile workforce and service delivery model. You will be required to travel and work in allocated locations across the Oxfordshire County in line with the needs of the service.
Rewards and benefits
We know work/life balance and wellbeing is crucial to our colleagues, so we currently offer on green book terms and conditions:
up to 32 days annual leave, in addition to bank holidays
option to buy additional holiday
flexible working culture/agile working
the very best learning and development opportunities to support your ongoing development.
employee assistance programme
wellbeing initiatives
access to a Local Government Pension Scheme with employer contributions of up to 19.9% of your salary
a range of local and national retail discounts
enhanced family friendly policies including carers leave and paid time off for volunteering.
The role may be offered on either green book or Teacher terms and conditions. The Teacher terms and conditions include contributions to the Teacher Pension scheme – further information on the additional benefits can be provided.
This Job Vacancy has Closed
Browse all available jobs or sign up to receive job updates straight to your inbox.