Service Development & Operational Support
Brent Music Service is looking for an enthusiastic & capable person to play a key role in the administrative delivery of all its activities. Contract: Casual worker, daily rate (£120 to £180) according to experience, full-time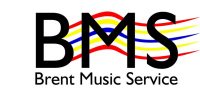 Employer
Brent Music Service
Location
Brent, North West London
Contract Type
Full-Time Fixed-Term Contract
Closing Date
29th October 2021
Brent Music Service is looking to recruit an Administrator to provide frontline reception and customer services to pupils, parents, schools and partners as well as general administrative support to the service. The role is varied and fast paced and we are looking for someone who values working as part of a team, works well in a busy office/reception environment, is well organised and pays attention to detail.
Ideally you will be an inquisitive quick learner with some previous experience of customer service, data management and financial systems. Strong organisation and communication skills are essential. Some previous experience in an education or music education environment would be an advantage, but is not essential. You would be joining part of a highly collaborative and integrated team.
Successful applicants will be paid a daily rate on a 'casual worker' basis according to their experience and capabilities, including an option to join the Local Government Pension Scheme. This may evolve into an opportunity to apply for a permanent employed role in the future.
Brent Music Service is the lead organisation of the Brent Music Education Hub and enjoys a reputation for very high-quality music provision in schools and the local community. We work in partnership with local and national organisations such as the Royal Philharmonic Orchestra and our pupils perform at a variety of venues including Wembley Arena and the Royal Albert Hall. Brent Music Service provides curriculum music, instrumental & ensemble teaching to over 10,000 children and young people each week in schools and delivers out of school ensemble activities at 4 venues across Brent with over 500 children each week.
BMS comprises around 60 full-time and part-time teachers working in partnership with 70 schools and other specialist organisations.
Brent Music Service is committed to recruiting, retaining and developing a workforce that reflects the diverse community that we serve. We particularly welcome applications from people from underrepresented groups including people from Black, Asian and minority ethnic backgrounds and from all qualified candidates regardless of gender, disability, religion/belief, sexual orientation or age.
Please apply promptly. Suitable candidates may be shortlisted for interview before the application deadline. If you have additional questions or you would like to have questions before you apply, please send an email including your contact details.
How to Apply
An application pack is available from:
E Mail: info@brentmusicservice.com
BMS Office
Claremont High School, Claremont Avenue
Kenton, Middx. HA3 0UH
Tel: 020-8204-8096
This Job Vacancy has Closed
Browse all available jobs or sign up to receive job updates straight to your inbox.