Senior Instrumental Guitar Instructor
£24.40 per hour
Blackpool Music Service is the lead organisation of the Blackpool Music Education Hub. The demand for music tuition from Early Years to university age for instrumental and vocal tuition has increased dramatically from this award winning service.
Consequently, an enthusiastic, energetic and highly skilled guitar teacher is required to join this well-established, successful Music Service.
The ability to deliver Wider Opportunities (WCET) would be advantageous.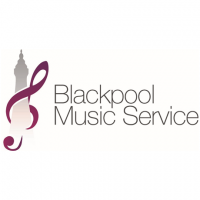 Employer
Blackpool Music Service (Blackpool Council)
Closing Date
30th April 2018
Role Purpose
A commitment to promoting music within Blackpool as part of Blackpool Music Service.
To interact positively with all customers, partners, organisations, schools and pupils.
To display good interpersonal skills and a commitment to working within a team.
Main Duties and Responsibilities
An ability to plan, prepare, assess and report.
To be able to ensure pupils make appropriate progress in their lessons and over a period of time.
Qualifications
• An honours degree and suitable teaching qualification e.g. PGCE/Certificate in Education.
• Instrumental qualifications e.g. grades/diplomas. Keyboard experience.
• Evidence of continued professional development relevant to the job
Knowledge, Skills and Experience
• An appropriate knowledge of working with all age groups including Wider Opportunities and recent musical initiatives will be required as will a working knowledge of various instrumental teaching techniques.
• Good communication skills (vocal & written) will be essential.
• An understanding of external practical examinations and expectations including GCSE and A Level.
• ICT competent.
Job Outline
• To work effectively with other staff in a team teaching situation when involved in Wider Opportunities
• To liaise with parents and school staff in a tactful and professional manner
• To perform to a high level on their principal instrument
• To perform to a satisfactory level on other members of their instrumental family
• To work flexible hours outside of the school day if required
• To be able to meet deadlines
• To travel to different schools / venues during the working week to carry out teaching
• To work in accordance with the policies and procedures of the PAS and the City Council, with particular reference to efficient administration and communication with the Business Support Team.
The post holder will have had experience
• of instrumental teaching
• of lesson preparation, planning, assessing and reporting
• in delivering instrumental or vocal lessons to groups and individuals at all levels
• of performing music to a high standard in a range of styles and settings
• of directing or assisting with group music making activities (e.g. part choir, ensemble)
• of teaching Wider Opportunities or classroom based similar initiatives
• of offering support to schools relating to the Music Curriculum and SMEP
Initiative and Independence
The post holder would be directly responsible for;
• teaching guitar during the agreed hours in various Blackpool Schools at a standard which ensures pupils make progress
• planning, preparing, assessing and reporting as directed
• support the collation of relevant data as directed
• providing instrumental and material support for all lessons including Wider Opportunity initiatives
• directing some authority based bands/orchestra's or choirs
• be responsible for ensuring that the authority's instruments were kept in a good state of repair and, distributed to schools when necessary
• supporting extra-curricular activities across the borough
• providing support at musical events
• encouraging pupil and staff music making in Blackpool schools
• support the Music Adviser when deemed necessary
How to Apply
This Job Vacancy has Closed
Browse all available jobs or sign up to receive job updates straight to your inbox.