Self Employed Music Tutors (All Specialisms)
£25 – £33 per hour
Bolton Music Service is looking for motivated and engaging Instrumental, Vocal and Curriculum Tutors to join our Self Employed Tutor team from September 2022.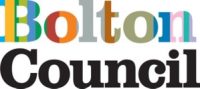 Employer
Bolton Council – Bolton Music Service
Location
Bolton and Blackburn with Darwen
Contract Type
Freelance/ Self-employed
Closing Date
20th June 2022
Bolton Music Service is inviting applications to our Flexible Purchasing System for the Procurement of Music Tutors.
The Flexible Purchasing System has been divided into the following Lots:
Lot 1 – Wider Opportunities/First Access (£29 per hour) Tutors
Lot 2 – Instrumental/Vocal (Peripatetic) Tutors (£25 per hour)
Lot 3 – Curriculum Deliveries (£33 per hour)
Lot 4 – Ensemble Leaders
Lot 5 – Project Tutors and Leaders (£10 – £35 per hour)
We welcome applications across all specialisms for work to commence from September 2022. Successful applicants will be cleared to work on behalf of the Music Service until August 2026.
Please note that you will need to register with Proactis before you are able to apply.
Any questions, please email: music.service@bolton.gov.uk
The closing date for applications will be 4pm on the 20th June, 2022.
How to Apply
Applications are via the CHEST Procurement site, please follow the link below to register with Proactis and submit your application.
This Job Vacancy has Closed
Browse all available jobs or sign up to receive job updates straight to your inbox.