Self-employed Instrumental Tutors
£26.40 per hour
Instrumental tutors for bassoon, mixed brass, piano/keyboard, upper strings, and guitar, required for September 2018.
Enfield Music Service is looking for the above specialist instrumental tutors for individual and small group teaching in primary and secondary schools/academies across the London Borough of Enfield. Applicants need to be motivated, enthusiastic, experienced and talented teachers who are passionate about providing high quality music lessons to children and young people of all ages and abilities.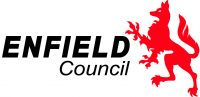 Employer
Enfield Music Service
Location
London Borough of Enfield schools and academies
Closing Date
22nd June 2018
Enfield Music Service is the lead organisation for Enfield's Music Education Hub, and is a thriving service with a large team of self-employed part-time instrumental and vocal tutors working in primary, secondary and special schools and academies throughout the borough. Our tutors are the front line of our service, and we provide regular professional development opportunities throughout the year to support and encourage them.
This Job Vacancy has Closed
Browse all available jobs or sign up to receive job updates straight to your inbox.