Schools' Music Curriculum Officer
Up to £43,299
The core team of Essex Music Service has undergone an exciting redesign to better meet the needs of our young people, and to support our staff, parents, schools and communities. This new role works closely with the Head of Service, Music Strategic Lead Officer, and Business Manager in forming part of the Strategic Lead team at the top of the Music Service.
This is a hugely exciting time for the Service, and for the people of Essex, and we look forward to appointing to this role an experience specialist who is dynamic, collaborative, highly effective, responsible, well-informed, and who enjoys the challenges and rewards of working in a large, energetic and vibrant team.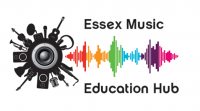 Employer
Essex County Council
Location
Chelmsford, Essex
Contract Type
Full-Time Permanent
Closing Date
3rd February 2021
Job Purpose
Essex County Council (ECC) operates one of the largest Music Education Hubs in the UK through a grant from Arts Council England and has undergone significant transformational change recently to broaden and improve its offer to the young people of Essex.
The Schools' Music Curriculum Officer will operate as a countywide subject specialist, leading the music service's remit (from OFSTED, DfE and Arts Council England and the National Plan for Music) for music-related school improvement. This will involve challenging schools to ensure they provide and offer a suitable music curriculum, planning and overseeing the delivery of training, oversee the provision of e-learning resources to support classroom delivery and work with a wide range of partners to develop and manage the delivery of extension projects. These projects may also link to community provision, and this whole role will be expected to operate under tight financial constraints.
The successful candidate will work as part of the Music Service Senior Management to co-create and deliver training to Essex Music Service tutors, to drive continuous improvement within the whole service delivery.
Service/Functional Accountabilities
Utilise specialist music skills, knowledge and experience, to ensure the effectiveness of school music standards and provide expert knowledge and advice to Senior Leaders.
Responsible for creating and delivering an ambitious Continuing Professional Development programme for teachers across Essex, ensuring a skilled workforce who are responsive to the ever-changing education landscape.
Work closely with District Leaders to ensure schools are challenged regarding the need to offer diverse, high-quality and inclusive music education, and are provided with the support needed to develop their offer.
Ensure that primary network meetings are offered termly to share best practice and to drive up the school engagement with the Music Service provision.
Ensure ongoing awareness of government policy and strategy to inform Service development, including liaising with organisations including Music Mark, Arts Council England, OFSTED, DfE, and exam boards, where appropriate.
Support school-led improvement through work with Teaching School alliances, cross-phase initiatives, and Arts Council England's Cultural Education Strategy, including supporting a number of Local Cultural Education Partnerships.
Strategically oversee Music Education Hub partnerships and support for schools, including training, e-learning resources, partnership extension projects, and creative interventions for disadvantaged or vulnerable pupils, ensuring clear outputs and outcomes.
Ensure training opportunities and projects are delivered within budget, support funding applications, and seek partnership investment and match-funding.
Work collaboratively with stakeholders, partners and Music Service personnel to assess need and develop strategy, ensuring effective delivery of the Core and Extension roles, as laid out in the National Plan for Music Education.
Contribute regularly to external facing communications, and lead on communications to schools from both across the Council and from within the Music Service.
Dimensions
Budgetary responsibility (direct or indirect impact): This role will be directly responsible for a resource budget of over £100k
People management (including direct reports): None
Breadth of role: Key internal interfaces are with music service officers and music tutors, ECC Education teams. Key external interfaces are with Heads of Music, music coordinators, Headteachers, academy chain CEOs, other ECC teams, and funders.
Skills, Knowledge and Experience
Professional qualification Honours Degree or equivalent in music and professional teaching qualification.
Evidence of continuing professional development.
Thorough knowledge and understanding of the requirement of the National Plan for Music Education
Evidence of successfully delivering outcomes in school curriculum provision.
Experience of budget management.
Experience of project management.
Experience of high-quality curriculum provision.
Experience of managing change in a complex environment.
As part of employment with Essex County Council should your role require a DBS check you will be required to register with the DBS update service. The DBS update service ensures all registered DBS certificates are kept up to date and allows authorised parties to view the status of your certificate. This is an annual subscription and you will be responsible for ensuring this is maintained. For further information on the DBS update service please visit: https://www.gov.uk/dbs-update-service
Essex County Council is proud to offer an excellent benefits package to all its employees. For more information please use the following link: https://www.workingforessex.com/benefits/ Essex County Council is committed to safeguarding and promoting the welfare of children and vulnerable adults and expects all employees and volunteers to share this commitment.
We seek the best talent from the widest pool of people as diversity is key to our success.
This Job Vacancy has Closed
Browse all available jobs or sign up to receive job updates straight to your inbox.