Bristol Plays Music (BPM) is looking for an inspiring and experienced Qualified Teacher to deliver PPA music provision in a primary setting. BPM is the Arts Council England's Music Education Hub for Bristol, managed by the Bristol Music Trust based at Colston Hall.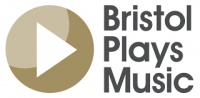 Purpose of Job
• To provide for the educational, social, moral, spiritual and cultural development for each individual child in the class.
• To inspire pupils of all abilities in your class through highest possible quality of teaching and learning opportunities underpinned by excellent, thoughtfully differentiated and personalised curriculum planning.
• To create and maintain an optimum classroom learning environment that reflects outstanding quality of provision across the school and Federation.
• To mark and respond to pupils' learning in a way that reflects highest quality provision, raises self-esteem and accelerates their progress.
• To enable our Federation Vision to become a reality for every pupil.