Leadership & Management Jobs
We are recruiting for a new Teacher Development Manager to work closely with our Learning and Qualifications Director and other colleagues in leading the development and ongoing review of a comprehensive programme of teacher development offered by ABRSM in partnership with the Royal Schools of Music.
£45,734 FTE
for 28.8 hours per week
This post is one of two Teaching & Learning Senior Leads and is a senior leadership role within Surrey Arts as part of the music team, working strategically on development of all Surrey Arts' work and the Music Education Hub.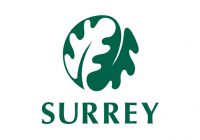 £37,500 to £41,000
pro rata
The Head of Education is a key leadership post within the organisation. The role encompasses responsibility for all aspects of the organisation's education work relating to children and young people.