Leadership & Management Jobs
The role of Strategic Hub Development Manager has become available within our forward thinking and ambitious Music Education Hub. The Music Service acts as the lead organisation for Norfolk Music Education Hub: a partnership of over 60 organisations, coming together to provide the best possible music education for the children and young people of Norfolk.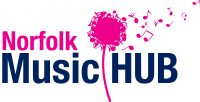 Kent Music is looking to recruit an experienced and motivated Education Manager to develop and manage a CPD programme to school staff and Kent Music's teachers, ensemble leaders and music leaders.