Leadership & Management Jobs
We are looking to appoint a new Director of Music to lead this able and vibrant department, and to make a strong contribution to the wider strategic work of College.

£32,004 – £37,650
+ Performance Related Pay
Would you like the opportunity to work with an outstanding and supportive team of passionate musicians and educators and to help shape the next stage of our musical development?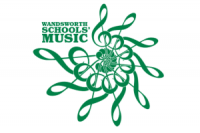 As a Teaching & Learning Manager, you will be directly involved in overseeing the day to day management of the team and will work closely with a job share partner to manage the delivery of instrumental teaching & learning programmes including the development and delivery of groups and ensembles.