Leadership & Management Jobs
STARTING: September 2021
SALARY: Teachers Pay and Conditions Main Pay Scale or Unqualified (Inner London) OR Hourly-Paid up to £31.23 p/h plus holiday pay and teacher's pension (hourly rate commensurate with education and experience).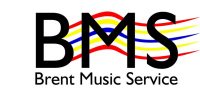 We are recruiting for a new Learning and Qualifications Development Manager to work closely with our Learning and Qualifications Director and other colleagues on the development and ongoing review of the qualifications and assessments offered by ABRSM. The Learning and Qualifications team work to ensure that each syllabus is relevant to the needs of learners and teachers and aligns with ABRSM's musical aims.
Main Teachers' Pay Scale
(or equivalent) – Outer London
For October 2021, or January 2022 for the right candidate, Enfield Music Service is seeking a passionate and inspirational musician and educator to innovate and develop instrumental teaching and learning across the London Borough of Enfield as Head of Instrumental Tuition.