Leadership & Management Jobs
The National Children's Orchestra's of Great Britain (NCO) are looking to appoint 3-4 knowledgeable, informed and passionate individuals to serve as Trustees on our Board. At this exciting and pivotal point for our organisation, it is a deeply rewarding time to join the NCO family.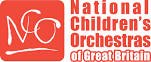 £18,461 - £19,940
per annum for 0.5FTE
Trafford Music Service, part of the Greater Manchester Music Hub, is seeking to appoint a dynamic and creative teacher to coordinate secondary music provision across the borough. The successful applicant will be working with our committed team to develop secondary provision in Trafford Schools, support provision of progression routes for all pupils and take the lead on the development of music ensembles in the borough. Previous teaching experience in schools and a high level of vocal, curriculum or instrumental teaching proficiency is essential.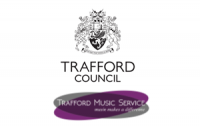 The Brass Team Leader will monitor, oversee and develop RMT Brass tuition, its related ensembles and the Wider Opportunities programme, consistently strengthening, and where appropriate growing, the team to ensure that our provision is of the highest quality.
Part time – 0.3 (9.75hrs) per week
39 weeks per year
From Sept 2021