Highly competitive rates apply
The American School in London is currently seeking a Lower School Music teacher to introduce the fundamentals of music theory and performance to children aged 6-10. The music program in the Lower School combines the philosophy and approaches of Orff and Kodaly with an emphasis on playing, singing and creating music.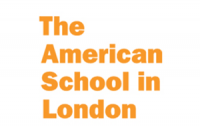 Full-time/Part-time
Teachers' Pay and Conditions
Due to the continuing success of our 'Music's Cool' Programme in primary schools (which includes whole-class singing, recorder, ukulele, violin and drumming), we are seeking classroom music specialists with a wide experience of teaching primary or secondary class music to join our team.