Receptionist & Administrator for West London Music School
Part-Time Receptionist & Administrator required for the weekend operations of our London-based music school. We are looking for someone who will enjoy working as part of a friendly team in a school with a family atmosphere.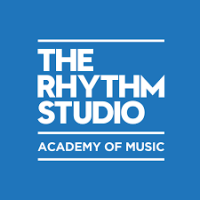 Employer
The Rhythm Studio
Contract Type
Part-Time Permanent
Closing Date
11th March 2020
Primary responsibilities include:
Managing the access of pupils and parents to the premises, welcoming them and dealing with any concerns or questions.
Taking lesson bookings and assisting with the administration of the teaching timetable and teacher schedules.
Assisting with the induction of new students, ensuring parents complete student registration and logging registration data.
Working with teachers and administrative colleagues to assist with band class numbers, balance of members and class dynamics.
Taking receipt of payments, logging payment amount and date, and issuing receipts as required.
Ensuring that teachers are accurate with their timekeeping and that lessons take place at the time scheduled.
Checking that studios are tidy and that all power is off at the end of each teaching session.
Initiating regular communication with pupils and parents to get feedback about their experiences of learning with The Rhythm Studio, and finding out any areas in which we can improve.
Ensuring all office and studio equipment is powered down and all studio areas locked at the end of each shift.
Applicants will need to demonstrate:
A welcoming and friendly personality.
The ability to communicate effectively with colleagues, parents and children.
Excellent written and spoken English.
Customer service skills including an excellent telephone manner and the ability to draft informative and appropriate responses to client email enquiries.
Numerical proficiency and attention to detail to help ensure accurate payments are taken and logged efficiency.
Organisational skills, including the ability to multi-task and take detailed notes for handovers to colleagues.
Excellent IT skills, including the use of Mac applications (Mail, Contacts, Microsoft Excel, Calendar, Preview) and the ability quickly to learn the functions of a selection of web-based apps that are specific to the operations of our school.
A practical attitude, problem solving skills, the ability to show initiative, multi-task and work well under pressure.
Non-essential experience:
Previous role in an education environment
Experience in a sales role
Technical knowledge of instruments, production equipment and PA systems
PR and copywriting
Content creation for social media
Working hours:
Term-time (35 weeks per year)
Friday team meetings (time TBC)
Saturdays 9.15am-5.45pm
Sundays 9.45am-5.45pm.
Holiday camp weeks (2 weeks per year): Monday to Friday, 9.30am-4pm
Additional availability to cover ad-hoc additional weekday hours preferable.
Start date: Saturday 25th April with induction during w/c 13th April and on Friday 24th April.
Offer of employment will be subject to references, DBS enhanced disclosure and a probation period. Salary disclosed on application.
This Job Vacancy has Closed
Browse all available jobs or sign up to receive job updates straight to your inbox.