Quality Assurance Partners
£100 fee per completed visit
The Halton and Warrington Music Support Service – lead delivery partner for the Accent Music Education Hub in Halton and Warrington – is establishing a robust and transparent Quality Assurance (QA) process to support teaching and learning within the First Access and Continuation strands of the National Plan for Music Education. As part of this, we are looking to recruit a number of Quality Assurance Partners who have skills and experience gained through high-quality teaching in these areas. Successful candidates will welcome the opportunity and challenge to further develop their pedagogy and professional practice through the observation and moderation of instrumental teaching across our Service.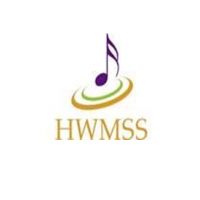 Employer
Halton & Warrington Music Support Service
Location
Halton and Warrington, Cheshire
Closing Date
12th March 2018
QA Partners will be suitably qualified professionals whose expertise and experience will give them great credibility at all levels in music education. They will be able to make judgements about the quality of music provision and work sensitively with a team of self-employed tutors and schools to develop and maintain the standards of teaching and learning.
The purpose of the quality assurance visit is to:
i. Observe a music session (either WCIVT or Small Group/Individual) and make an assessment of the quality of the session and make recommendations for any action necessary to improve the quality of teaching and learning or delivery of the project. (60 minutes)
ii. Provide verbal feedback to the Tutor on the day of the observation. (30 minutes)
iii. Meet the setting's Senior Leadership for feedback regarding the Tutor (30 minutes)
iv. Produce and submit a written report of the outcomes and recommendations from the visit. (60 minutes)
Approximate total time allocated for each element is indicated in brackets. HWMSS will provide Partners with the QA Framework, observation criteria and proformas. Training will be given to the QA team at a time/venue to be decided during the week commencing 23 April 2018. The QA visits must take place during the Summer Term 2018. The number of tutors allocated to each QA Partner will be arranged by mutual agreement with the Strategic Director. The fee (inclusive of travel) for each completed visit is £100.
The Halton & Warrington Music Support Service are the commissioned delivery partner of the Accent Music Education Hub and work with Schools and a range of education and music industry partners to deliver, co-ordinate and support access to a wide range of musical opportunities for young people up to the age of 18 in a wide variety of formal and informal settings. The Music Service provides instrumental and vocal tuition on an individual, paired, small group and whole class basis to school-aged children across the age and ability range in Halton and Warrington, Cheshire, through delivery in Primary, Secondary and Special schools; local area Music Centres and wider contexts. We also run an extensive range of ensembles across the Boroughs, for beginner to advanced musicians. We support and deliver a full schedule of concerts and large-scale performances throughout the year, and a wide variety of local, national and school festivals. We are currently working with over 100 education settings and have a team of 43 tutors.
If you have any questions regarding these roles, or would like a further discussion, please contact Chris Bastock, HWMSS Strategic Director on 01928 515551 or by email to enquiries@hwmss.org
Quality Assurance Partners: Person Specification
How to Apply
To apply, please submit a covering letter and CV outlining why you believe that you are suitable to become a Quality Assurance Partner and send to enquiries@hwmss.org by midday on Monday 12 March 2018. Shortlisting will be complete by Wednesday 14 March 2018, with interviews taking place on Tuesday 27 March 2018. Successful applicants will be notified by Thursday 29 March. 2018.
This Job Vacancy has Closed
Browse all available jobs or sign up to receive job updates straight to your inbox.