Project Manager and Project Administrator
Are you a dynamic and enthusiastic person, interested in planning and running transformative, inspiring and fun orchestral experiences for children and young people? We're recruiting a Project Manager and a Project Administrator to work in our friendly, supportive and active Administrative Team.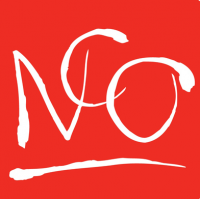 Employer
National Children's Orchestras of Great Britain (NCO)
Location
Bristol and remote working
Contract Type
Full-Time Permanent
Closing Date
1st August 2022
This is a fantastic time to join an exciting and evolving organisation that has at its heart excellence, inclusion, child voice, creativity and wellbeing, through music.
NCO's commitments to its Administrative Team include professional development planning, hybrid working, a great location and more.
Project Manager
£28,000 per year
Key Responsibilities
To lead on the planning and delivery of NCO's Projects programme
To co-lead on the planning and delivery of NCO's Digital programme and annual Auditions process
Act as on-site Orchestra Manager for allocated National activity
Main Operational Tasks
To lead on the planning and delivery of NCO's Projects programme:
Setting timelines, arranging status meetings, scheduling activity and managing budget with PPD
Lead on orchestra logistics in advance of activity including Tutor bookings, venue booking, stage and seating plans, delivery schedules, transport, logistics and instrument hire
Event management in advance including creating daily schedules, risk assessments and venue requirements
Event management during activity including Concert/Stage Management
Project Administrator
£22,000 per year
Key Responsibilities
To provide thorough administrative support required to deliver NCO's annual programme.
Main Operational Tasks
Responsibility for issuing contracts, ensuring smooth payments and keeping accurate records of NCO's freelance workforce (e.g. Music Tutors, Support Team, Specialist Leads, Guest Artists and Conductors)
Managing DBS checks, reference requests and tracking and arranging safeguarding training for NCO's freelance workforce
Creating activity-related documentation including packing lists, orchestra lists, schedules and signage etc.
Collating and packing equipment relating to pastoral and medical care in liaison with relevant personnel
Ensuring that each activity team has access to digital hardware and information
Working with the PPD, Operations and Communications Teams to support NCO Auditions including delivering the submission, adjudication, moderation and results process as a team.
Provide additional orchestral management/administrative support to activity days both online and in person across all elements of NCO's programme
Utilise children's membership data records, using NCO's Customer Relationship Management system (CRM), Beacon, to create accurate lists and information
This Job Vacancy has Closed
Browse all available jobs or sign up to receive job updates straight to your inbox.