Project and Administration Officer
£34,209 – £36,708
With the appointment this year of a new Head of Brent Music Service, there is an opportunity to join the team to help drive effectiveness, efficiency and quality across the service, together with owning the delivery of fantastic events such as concerts and competitions.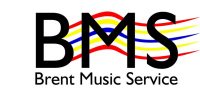 Employer
Brent Music Service
Location
Kingsbury, London
Contract Type
Full-Time Permanent
Closing Date
6th June 2021
The Post
The successful candidate is one who can work transparently in a highly collaborative way across the wider teaching and office team and one that cares about children's musical education and experiences.
The successful candidate will have primary responsibility for all procedural staffing matters – such as recruitment, training, attendance and safeguarding – and play a key role in all school/parent relationships and all other BMS activities.
The Person
Working in a matrix organisation, you need to be clear-thinking, highly organised, flexible, a strong communicator with proven problem-solving skills and have an effective working knowledge of human resources, project delivery, management reporting, data and financial management.
The successful candidate needs to be focused with the ability to think creatively to achieve the right outcomes, take personal responsibility for delivery, work effectively with minimal direct supervision and regularly collaborate and communicate openly to ensure key decisions are well-made, understood and delivered.
This Job Vacancy has Closed
Browse all available jobs or sign up to receive job updates straight to your inbox.