Professional tutors with skills across all instrumental, vocal and classroom music disciplines
TBC
• Do you want to make a difference to the lives of children and young people?
• Do you believe in the power of music?
• Do you want to work with a team of likeminded tutors who put pupils at the heart of everything that they do?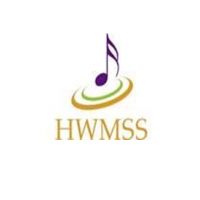 Employer
Halton & Warrington Music Support Service
Location
Halton and Warrington/ Cheshire
Contract Type
Fixed-Term Contract
Closing Date
13th June 2017
If you have answered 'yes' to these questions, then we would like to hear from you!
The Halton & Warrington Music Support Service LLP is recruiting to its team of professional tutors with skills across all instrumental, vocal and classroom music disciplines.  We would particularly welcome applications from Drum Kit, Singing and Keyboard/Piano tutors with experience of Rock & Pop genres.  Successful applicants will have experience of, and will be required to deliver, either small group instrumental tuition / whole class Wider Opportunities programmes at KS 1-4 and / or KS1/2 class music programmes.
Halton & Warrington Music Support Service are the commissioned delivery partner of the Accent Music Education Hub and work with Schools and a range of education and music industry partners to deliver, co-ordinate and support access to a wide range of musical opportunities for young people up to the age of 18 in a wide variety of formal and informal settings. The Music Service provides instrumental and vocal tuition on an individual, paired, small group and whole class basis to school-aged children across the age and ability range in Halton and Warrington, Cheshire, through delivery in Primary, Secondary and Special schools; local area Music Centres and wider contexts. We also run an extensive range of ensembles across the Boroughs, for beginner to advanced musicians. We support and deliver a full schedule of concerts and large-scale performances throughout the year, and a wide variety of local, national and school festivals.
A relevant musical qualification and teaching experience are essential and a teaching qualification is desirable.
Some evening and weekend work will be required and the ability to travel between schools and other venues is essential.
The Halton & Warrington Music Support Service is committed to safeguarding and promoting the welfare of children and young people and expects all tutors to share this commitment. The posts are subject to the relevant Disclosure and Barring Service checks.
The successful candidates will join a pool of musicians to cover growing demand from schools. Teaching hours will be offered in response to demand from schools. Opportunities currently exist for tutors of Drum Kit, Singing and Keyboard/Piano to commence tutoring in schools after the Easter break. HWMSS is also recruiting for work scheduled to commence in September.
Hours: As required to fulfil the service level teaching commitments of the Music Service
How to Apply
If you are interested, then please submit your CV and a short covering letter, to: enquiries@hwmss.org
We look forward to hearing from you.
This Job Vacancy has Closed
Browse all available jobs or sign up to receive job updates straight to your inbox.