Principal
£42000 - £47,000 FTE pro-rata
We seek a Principal to inspire, lead and manage our vibrant community of orchestras, choirs and bands. If you are a musician, with teaching and managerial experience, looking for the opportunity to develop the talents of our youngsters within a strong, enthusiastic community, please apply.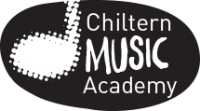 Employer
Chiltern Music Academy
Contract Type
Part-Time Permanent
Closing Date
15th June 2022
Take your place leading a unique music-making organisation!
Chiltern Music Academy (CMA) is a registered charity delivering out-of-hours musical activities to 350 talented young musicians aged 4-18. We are searching for a Principal to inspire, lead and manage our vibrant community of orchestras, choirs and bands.
CMA is unique. Think of us as a community-run music centre: six choirs, five orchestras, seven bands and a thriving junior department. We are not supported by local authority or Arts Council funding, neither are we constrained by external forces: this could be the future of music education in the UK.
Since its foundation seven years ago, CMA has caused quite a stir, winning awards such as:
Best Musical Initiative (Music Teachers Awards for Excellence, 2016)
Multiple performance awards from national festivals and competitions
High Sheriff's award for services to education in Buckinghamshire
After the disruption of the last two years, CMA is beginning to return to outreach activities in schools and is focussed on growing its membership to the pre-pandemic figure of 500 and beyond.
The Principal will manage CMA and its small team of dedicated teachers and parent volunteers. The team work remotely, coming together for meetings. The Principal will have access to an office at the Royal Grammar School, High Wycombe, shared with CMA's administrator.
We seek a musician who is passionate about music education with significant experience of working with young people; a proven leader with experience of managing a team who enjoys coordinating complex projects with multiple variables and understands budget management.
This Job Vacancy has Closed
Browse all available jobs or sign up to receive job updates straight to your inbox.