PPA Cover Music Teacher
£36.00ph
We have a fantastic opportunity for a committed, highly flexible and motivated PPA Music Cover Teacher to work within Bexley Music which is part of the London South East Academies Trust and is based within Belmont Academy. We are seeking to appoint a professional, experienced individual who will deliver outstanding whole class music lessons, in accordance with the National Curriculum for Music, in primary schools in the Bexley borough.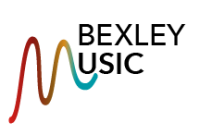 Location
Various Bexley schools
Contract Type
Part-Time Permanent
Closing Date
16th August 2021
Job Purpose:
To join the Bexley Music team of PPA Cover Music Teachers to deliver outstanding whole class music lessons in Bexley primary schools, in accordance with the National Curriculum for Music.
The PPA Cover Music Teacher will, in consultation with the Head and Deputy Head of Bexley Music
• Make a significant contribution to the PPA Cover Music provision within the borough of Bexley
• Develop a curriculum which incorporates a wide variety of practical music-making opportunities for Bexley primary pupils
Main Duties and Responsibilities:
• To deliver outstanding whole-class music lessons, following National Curriculum guidelines as part of the PPA provision of the school in which you are placed
• To be an effective teacher who maintains and enhances the quality of music, ensuring that students are positively encouraged to develop their potential
• To plan and organise lessons, as appropriate to the class
• To adapt teaching resources and tailor teaching methods to the needs of the class and the individual members within it
• To provide a varied and enjoyable range of activities to further the students' musical and technical abilities and to inspire them to play or sing outside of the lessons
• To liaise with schools, staff and parents where appropriate
• To encourage students to join groups and ensembles at Bexley Music
• To organise performances where appropriate
• To consult with members of staff as appropriate, to plan, implement and review the operation of the PPA Cover Music scheme
• To be responsible for the distribution and management of instruments
• To complete any necessary paperwork associated with the post including student reports
• To attend appropriate meetings as required
• To comply with Bexley Music's pastoral procedures and practices
• To liaise with other departments within Bexley Music
• To maintain and develop a personal profile in relation to the post held
• To implement all aspects as appropriate of Bexley Music's Health and Safety and Safeguarding Policies
• To undertake additional duties as reasonably requested by the Head and/or Deputy Head of Bexley Music
The successful candidate will share the ethos of Bexley Music which aims to provide music opportunities for all and will make a significant contribution to the implementation of Bexley Music's School Music Education Plan.
You will join us at an exciting time in Bexley Music's journey. You will be supported by the staff team and have the opportunity to work within a welcoming, creative school environment.
How to Apply
To apply for this vacancy please email info@bexley-music.co.uk to request an Application Pack. Please complete the application form, paying particular attention to how you satisfy the criteria set out in the Person Specification. Applications should be submitted via email to: info@bexley-music.co.uk
CVs will not be accepted. The closing date for your application is as stated above.
References will be requested for applicants shortlisted for interview only and prior to interview. Only applicants shortlisted for interview will be contacted.
Bexley Music is committed to safeguarding and promoting the welfare of children and expect all staff and volunteers to share this commitment. All roles are subject to a satisfactory enhanced DBS disclosure and other employment checks. Further vetting checks, in line with the requirements of Keeping Children Safe in Education 2020 will be completed following a provisional offer of appointment.
Bexley Music is committed to equality and diversity in employment practice and service delivery and expects employees to comply with our values of promoting equality and diversity, treating colleagues and service users with dignity and respect at all times. This commitment must be evidenced in practice. Any behaviour that falls below these standards is unacceptable to Bexley Music and potentially constitutes misconduct.
Employment is subject to an enhanced DBS check and references.
This Job Vacancy has Closed
Browse all available jobs or sign up to receive job updates straight to your inbox.