Peripatetic Music Tutor – Guitar
UQS, MPR/UPR + £963
annual user car allowance
About the Job:
The Luton Music Service is developing a local response to the needs of Luton pupils and their wider communities, on this basis we are currently seeking a new addition to the team.
The "Peripatetic Music Tutor – Guitar" will teach guitar, as agreed with the Music Service Manager and the Operations Manager, to children between Year 3 and Year 13, and guide each pupil to develop to the full their musical skills and technical proficiency.
This is a permanent vacancy requiring the successful candidate to encourage each pupil to gain enjoyment through their experience of music making; to foster self-discipline and social skills, to enrich the education of each pupil through appropriate musical experiences and provide skills that will stay with them throughout their school years and beyond.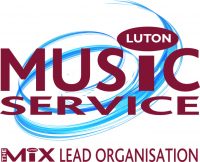 Employer
Luton Borough Council
Contract Type
Full-Time Permanent
Closing Date
2nd August 2017
About You:
Are you passionate about working in Music?
Do you have demonstrable knowledge of instrumental technique and repertoire?
Can you perform at post grade 8 level?
Can you conduct and direct a range of ensembles?
Can you organise your time within agreed boundaries?
Are you an effective communicator with pupils, parents and staff?
Do you have a relevant professional qualification or evidence of successful teaching of music?
Are you able to travel across the borough?
If so, please consider an application….
How to Apply
For more details and to apply, please click the button below
This Job Vacancy has Closed
Browse all available jobs or sign up to receive job updates straight to your inbox.