Peripatetic Music Teacher
£21.73 (non-QTS) £23.51 (QTS)
per hour
Hillingdon Music Hub is seeking peripatetic and classroom specialist music teachers. We are currently looking for: Whole Class and Curriculum Music Teachers on all instruments, and Singing, Flute, Lower Strings and Brass Teachers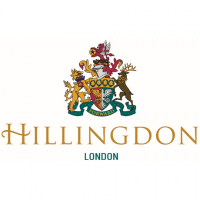 Employer
Hillingdon Music Hub
Contract Type
Part-Time Permanent
Closing Date
21st July 2020
You are a highly motivated, dynamic and committed musician with knowledge of how to teach.
You are passionate about helping children advance their musical skills from any starting point and aspirational on their behalf.
You might be a specialist in a particular instrument, genre or keystage; or a great musical all-rounder. In either case, we have plenty of opportunities for advancing your teaching.
You are organised in your lesson planning and school liaison. You have great professionalism, excellent punctuality and the ability to visit multiple school locations sometimes in a single day.
This Job Vacancy has Closed
Browse all available jobs or sign up to receive job updates straight to your inbox.