Peripatetic Instrumental Tutors
£26.00-£37.50 per hour
depending on role
Instrumental Tutors needed to start in September 2019: Classical Guitar; Violin; Cello; Piano and Woodwind.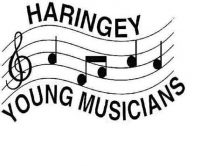 Employer
Haringey Music Service
Location
Haringey, North London
Closing Date
14th June 2019
Haringey Music Service is looking to recruit talented, energetic and inspiring individuals to its peripatetic music teacher's panel in the following disciplines for September 2019:
Classical Guitar
Violin
Cello
Piano
Woodwind
Candidates should be able to perform confidently to a high level (at least grade 8) as well as demonstrating a strong pedagogical skill set. Experience of and a willingness to assist in our successful Whole Class Instrumental Teaching scheme (WCIT) will be advantageous.
Successful applicants will be placed on our panel of teachers and invited to bid for work on a casual basis.
How to Apply
Please email teaching CVs to nick.walker@haringey.gov.uk.
Shortlisted candidates will be contacted for audition and interview after the closing date.
This Job Vacancy has Closed
Browse all available jobs or sign up to receive job updates straight to your inbox.