Peripatetic Instrumental Teacher (Brass)
The Oxfordshire County Music Service is looking for a brass teacher to teach across all the instruments in the brass family to join a large team.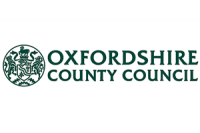 Employer
Oxfordshire County Council
Location
Schools mostly around south Oxfordshire
Contract Type
Full-Time Permanent
Closing Date
13th May 2019
Oxfordshire County Music Service
Peripatetic Music Teacher – Brass
• Full – time permanent post from September 2019
• Teaching in schools in the south of the county
The Oxfordshire County Music Service is an "Outstanding Music Service" with an international reputation. It offers weekly instrumental tuition and other activities including vocal, performing arts and music theory groups; area Music Centres, ensembles and youth orchestras (two of which tour internationally); courses during the school holidays, ensembles for adult musicians and Saturday afternoon workshops.
The Service is looking for a brass teacher to teach across all the instruments in the brass family to join a large team. We would like to hear from you if you enjoy working with young people, making music and are:
• Able to teach pupils from beginner to post grade eight standard in primary and secondary schools
• Able to teach students individually, and in groups
• Experienced in Wider opportunities style teaching (see selection criteria)
• Willing to work flexible hours during the week
Schoolteachers Pay and Conditions (Qualified or Unqualified) and subject to local agreement. Due to this post having access to children and/or vulnerable adults, candidates will be required to undertake a Disclosure and Barring Service check. The possession of a criminal record will not necessarily prevent an applicant from obtaining this post, as all cases are judged individually according to the nature of the role and information provided
For more information telephone: 01865 816990